---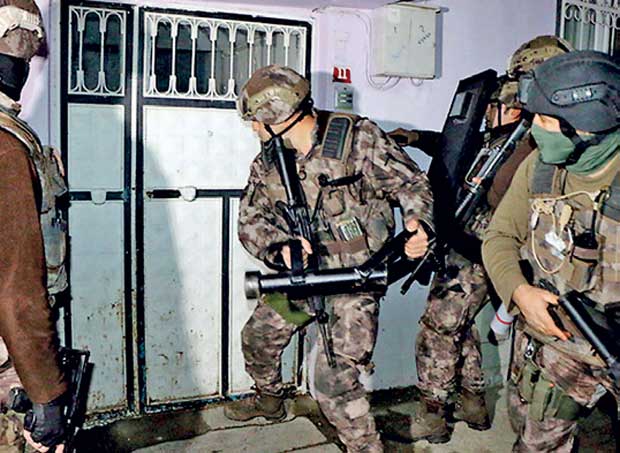 DAILY MAIL, 06th FEBRUARY, 2017-Turkey has now detained nearly 750 suspects in a police operation against the Islamic State group, authorities said Monday.

Anti-terrorism police launched the security operation against people with alleged links to IS early Sunday, conducting simultaneous raids in 29 provinces, including Istanbul, Ankara and the border provinces of Gaziantep and Sanliurfa.

The Interior Ministry released a statement Monday saying that 748 people have been detained in the police sweep, but did not give their nationalities. In addition, 72 other suspects were detained last week, it said.The state-run Anadolu Agency said police seized IS documents, digital material and six firearms during the raids. Anadolu, citing police sources, said the IS was "searching" for ways to carry out a "sensational attack" in Turkey, and was actively engaged in propaganda in order to recruit fighters. It said the raids targeted suspects believed to be in contact with IS operatives in conflict zones.

Deputy Prime Minister Numan Kurtulmus said Turkey was determined to "bring to their knees" IS and other terror organizations active in the country by blocking them from recruiting new fighters.