---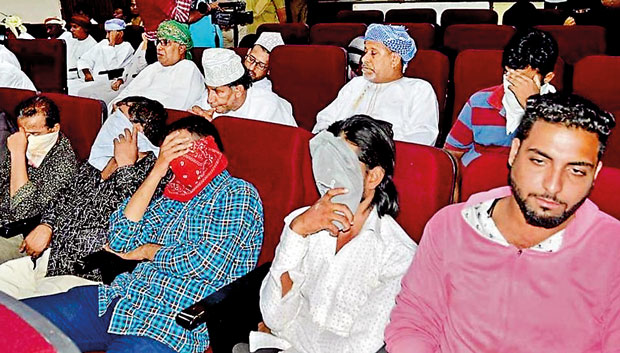 Hyderabad, (Hindustan Times),02.Sept 2017 - "Ammee, mubarak ho, aap ko satra damaad mila hain" (Congrats mother. You have now got the 17th son-in-law). This stark message from 18-year-old Rehana Begum to her mother Moin Begum sums up the plight of the Hyderabad's child brides.
Rehana, from Nasheman Nagar in the in the Old City of Hyderabad, is the eldest of four sisters in the family of Sirajuddin Ahmed, an auto driver. She was only 14 when she was first married to a 55-year-old Arab Sheikh from Dubai in 2004. After a simple marriage ceremony at a hotel in Mumbai, the parents left Rehana with her husband. A month later, he deserted her at a Mumbai railway station.

Rehana's parents, who made huge money by 'selling' her to the Dubai-based Sheikh, got her aborted and married her off to another Sheikh. This time a 70-year-old from Qatar.Her "groom" took her to his country, only to sell her off to another Sheikh a few months later. In the next four years, she had changed another 14 hands In the last four decades, old city of Hyderabad witnessed thousands of such Muslim child brides falling victims to the sexual desires of cash-rich Arab Sheiks from the Middle East countries.