---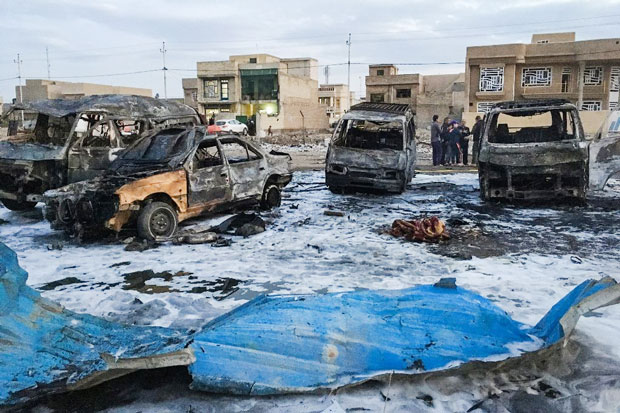 BAGHDAD AFP/ Feb16, 2017- A massive car bomb ripped through a used car market in the south of Iraq's capital Thursday, killing more than 50 people in the deadliest such attack this year, security officials said.

The Amaq propaganda agency linked to the Islamic State jihadist group (IS), which has claimed nearly all such attacks recently, reported the blast and described it as targeting "a gathering of Shiites".

The explosion, which sent a thick plume of dark grey smoke billowing into the sky above Bayaa neighbourhood, sowed carnage and caused extensive destruction. "A terrorist car bomb attack struck near a car dealerships in Bayaa," a spokesman for the Baghdad Operations Command said in a statement.

An interior ministry official gave a death toll of 52 and said that more than 50 other people were also wounded.