---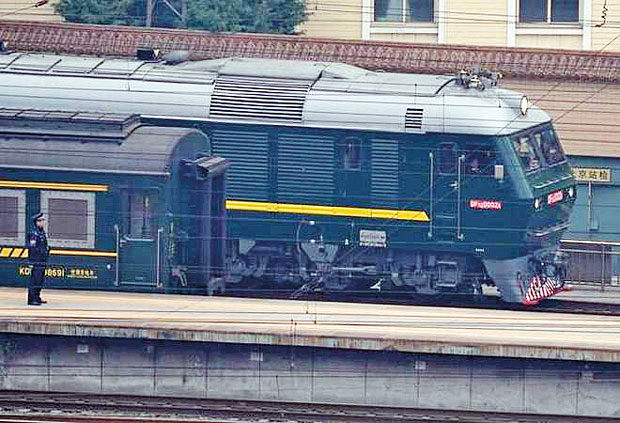 THE HINDU, 27th MARCH, 2018-When North Korea's leaders need to travel, they've got a train that's unlike any other.

No surprise, then, that the appearance in Beijing on Monday of a deep green train with yellow piping that looked a lot like the one used exclusively by the ruling Kim family has generated so much speculation of a surprise visit by leader Kim Jong Un.

A day after the train was spotted pulling into the station in Beijing and amid reports it had already left on Tuesday afternoon, there was still no official word about who was aboard and why.

But if it was Kim Jong Un, it would be his first known trip outside of North Korea since the death of his father, Kim Jong Il, in December 2011.

And, oddly enough, it would be a pretty typical way for him to travel.

Just how often Kim Jong Un has used the train to get around inside North Korea isn't known. But his father, who famously hated flying and had a penchant for a playboy lifestyle, is said to have decked the train out for lavish parties, bouts of heavy drinking and karaoke on his many journeys by rail.