---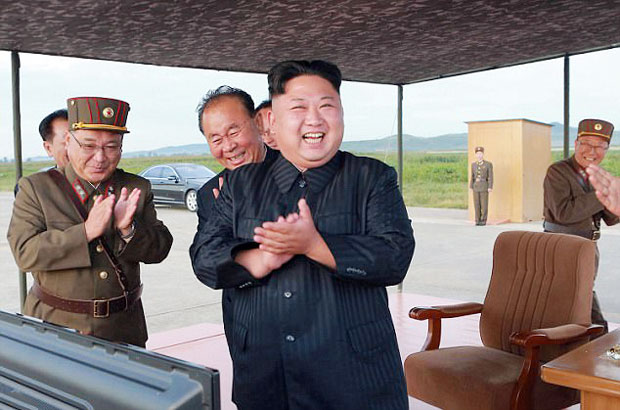 North Korea is planning to test a hydrogen bomb in the Pacific Ocean after Donald Trump vowed to 'totally destroy' Kim Jong-un's rogue state.

At his UN address on Tuesday, President Trump warned the North Korean leader that the United States, if threatened, would destroy the country of 26 million people.

Kim Jong-un confirmed his nuclear programme was on the 'correct path' this week.

'His remarks... have convinced me, rather than frightening or stopping me, that the path I chose is correct and that it is the one I have to follow to the last,' Kim Jong-un said in a statement.

He called Mr Trump 'mentally deranged' and said the US President's comments were 'the most ferocious declaration of war in history'.

'A frightened dog barks louder,' he said.
The letter, issued in the leader's own name, was unusual for North Korea. He offered more vitriol for Trump, saying he was 'unfit to hold the prerogative of supreme command of a country, and he would 'pay dearly for his speech calling for totally destroying North Korea'.

Foreign Minister Ri Yong Ho said it 'could be the most powerful detonation of an H-bomb in the Pacific', according to South Korea's Yonhap news agency.

Ri reportedly added: 'We have no idea about what actions could be taken as it will be ordered by leader Kim Jong Un'.

If North Korea launches the test, it will be considered a major provocation by Washington and its allies.