---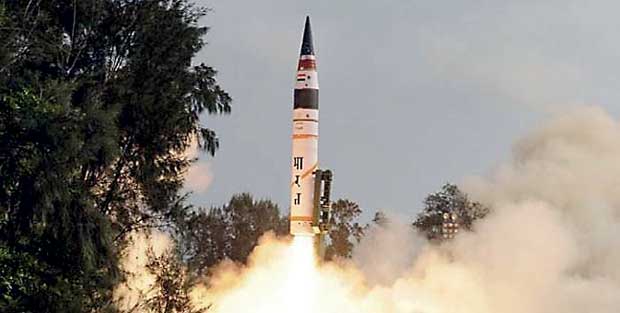 the state-owned Global Times warned that China would not stick rigidly to rules set out by the United Nations if the West and India do not do so either (GeoNews)
(Geo News), January 05, 2017 -China's state-owned media has warned New Delhi against its continued lust for long-range nuclear missiles, hinting that Beijing would help Pakistan achieve similar capabilities if the West continues to be indifferent to the India-Pakistan nuclear race.

In an editorial published Tuesday in its Chinese as well as its English edition, the state-owned Global Times warned that China would not stick rigidly to rules set out by the United Nations if the West and India do not do so either.

"If the Western countries accept India as a nuclear country and are indifferent to the nuclear race between India and Pakistan, China will not stand out and stick rigidly to those nuclear rules as necessary. At this time, Pakistan should have those privileges in nuclear development that India has," said the newspaper, which is owned by China's official state-run People's Daily newspaper. The editorial said China was sincere in developing friendly ties with India, but that the country would 'not sit still if India goes too far'.

"New Delhi understands that it does little good to itself if the Sino-Indian relations are ruined by any geopolitical tricks... "If the UN Security Council has no objection over this, let it be. The range of Pakistan's nuclear missiles will also see an increase. If the world can adapt to these, China should too," it said.