---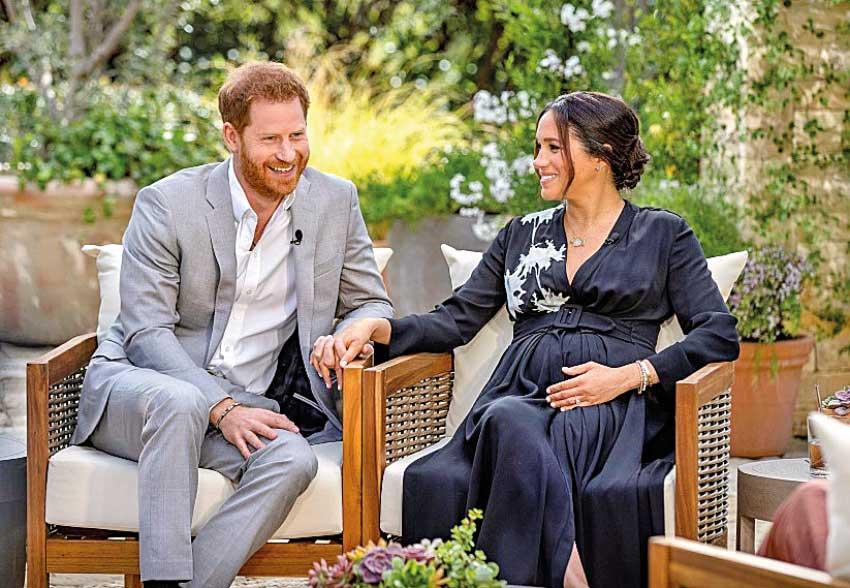 The British monarchy wrestled on Tuesday to formulate a response to Meghan and Prince Harry who accused a family member of making a racist remark about their son and courtiers of ignoring her pleas for help when she was suicidal.

Meghan and Harry's tell-all TV interview to Oprah Winfrey has dragged the royals into their biggest crisis since the death of Harry's mother Diana in 1997, when the family, led by Queen Elizabeth, was widely criticised for being too slow to respond.

In the two-hour show, originally aired on CBS on Sunday, Harry also said his father, heir-to-the-throne Prince Charles, had let him down.

More than 36 hours later, there has been no response from Buckingham Palace.

Charles, visiting a COVID-19 vaccine pop-up clinic in London, was asked by a reporter what he thought of the interview. He stopped and looked up before turning and walking off
without comment.

British media said the interview - watched by 12.4 million viewers in Britain and 17.1 million in the United States - had triggered a crisis and the monarchy needed to adapt to survive, however difficult a response might be.

"It could hardly be more damaging to the royal family, not least because there is little it can do to defend itself," The Times said in a lead article under the title "Royal Attack".

"The key to the monarchy's survival over the centuries has been its ability to adapt to the needs of the times. It needs to adapt again," The Times said.
LONDON (Reuters),
9 March, 2021