---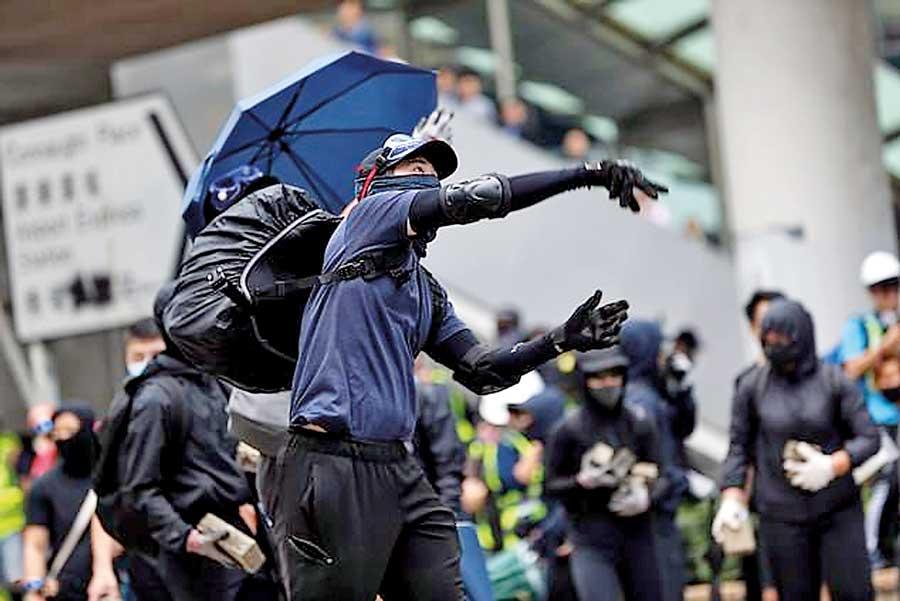 A protester, wearing a face mask and hat hurls stones to block a road during the lunchtime protest (DM
Hong Kong, (Daily Mail), 12 Nov, 2019 - Protests in Hong Kong have reached new heights of violence, with bomb-throwing rioters seizing control of university campuses and pushing out police while authorities admit that the riot-ravaged city hangs by a thread.

Demonstrators armed to the teeth with molotov cocktails, javelins, and (in one case, at least) a chainsaw have seized control of the Chinese University of Hong Kong (CUHK), pushing riot police off the campus on Tuesday night and leaving a shocking amount of destruction in their wake.

Videos and photos posted to social media show the rioters fortifying their position with barricades and setting "huge" fires on the campus. Classes were unsurprisingly canceled at CUHK and other universities around the city, some of which also played host to clashes between the demonstrators – still dubbed 'pro-democracy activists' in the media despite the increasing levels of violence on display.