---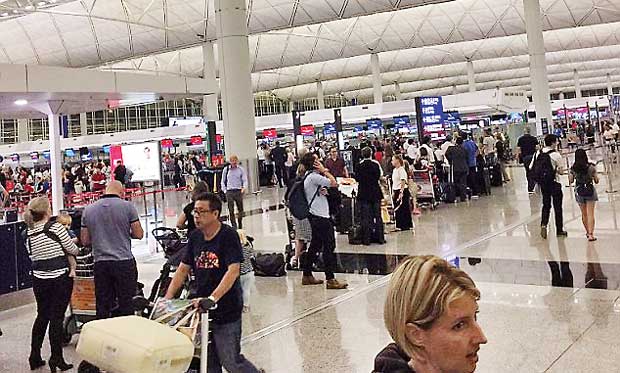 DAILY MAIL, 28 September, 2017
Airline passengers are suffering major disruption at airports around the world after a computer programme which handles passenger check in systems crashed.

Queues formed at check-in desks worldwide this morning after the computer system used by more than 100 airlines crashed.

Problems have been reported at London's Heathrow and Gatwick airports, as well as Charles de Gaulle Paris, Washington DC, Baltimore, Melbourne, Changi in Singapore, Johannesburg and Zurich.
The check-in system which went down is run by Amadeus Altea, which services 64% of the Star Alliance flights, 75% of One World and 53% of the Sky Team, including BA, AirFrance, KLM and Lufthansa.

The company behind the programme confirmed a 'network issue' is causing the problems, but insisted 'services are gradually being restored'. It declined to comment on whether hackers was behind the problem.CAP: There were also long queues at some check-in desks at Hong Kong airport today