---
WASHINGTON AFP Oct6, 2017- US lawmakers bolstered efforts Thursday to ban devices used by the Las Vegas shooter to make his guns fire faster, while the National Rifle Association unexpectedly urged federal officials to review the legality of such modifications.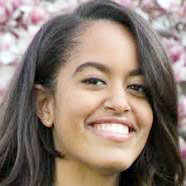 The influential pro-gun lobby group broke from its traditional outright opposition to any gun control efforts by calling on the Bureau of Alcohol Tobacco, Firearms and Explosives (ATF) to consider changing the laws surrounding so-called "bump stocks." "The NRA believes that devices designed to allow semi-automatic rifles to function like fully-automatic rifles should be subject to additional regulations," the NRA said. The spring-loaded mechanism uses a rifle's recoil to repeatedly and rapidly pull the trigger, allowing the user to fire

Chicago's Blackstone hotel said a man by the same name had reserved a room there in August -- but never showed -- as hundreds of thousands of people were attending the outdoor concert festival Lollapalooza, including Malia Obama, daughter of the former president.