---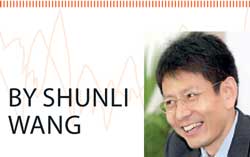 The MWC had a gamut of insights to all participants, regardless of their industry or job category, many might have been intrigued by the vague differences among exhibitors – telecom equipment providers, operators, chip vendors, device sellers, are working under the same umbrella.
In their booths, technologies and solutions demonstrate similar visions and value propositions, and topics like 5G, Cloud, Big Data and Virtual Reality keep surfacing to the front page of all media.
This is a distinctive comparison with what they saw only several years ago. In large events and exhibitions, vendors rent neatly isolated spaces to peddle products and services that they are proud of. But now, isolation and competition
have vanished.
Instead, they are joining with each other for the same customer vision. Typical of these exhibitors is Huawei. This year, not only in MWC, but predictively in CeBIT in Hannover Germany, Huawei collaborate with Deutsche Telekom, China Mobile, Audi to showcase all kinds of cooperation projects, co-built labs and new concepts based on joint technological research.
At the dawn of 5G, noticeably there emerges a trend that the boundaries of industries are blurring, and win-win cooperation and open sharing stand out to replace the old business model where service providers take distinctively divided segments of the entire industry chain. This trend becomes even more prominent as industry professionals are now making it an indispensable feature that characterizes the new business model – a marked improvement over the previous years when people were discussing beneath the table and hesitant to take the first move.
In the evolution from 4G to 5G, what defines a business is its size, gens or strengths – instead of what industry it belongs to. Awareness is growing among the people that win-win openness is the only way out for sustainable development of the entire industry. Under such, everyone should look up for a new position they can afford in the new social architecture.

Old mightiness
According to experts and professionals, the side-taking alliance model that enterprises adopt to win in the old competition may go outdated – or put it simply, 'survival of the fittest' again governs the new world. In the era of 5G, a shared platform where standards co-exist is equally accessible to all.
Industry leaders may find it hard to keep to old mightiness which holds everyone in awe. This is actually not new idea – in multiple social revolutions in old times, the heroes rise to their fame by helping others to survive, and tyrants who temporarily enjoy pleasure over the general public are inevitably overthrown.
In multiple occasions last year, Huawei reiterates through executive interviews and public speeches the importance of win-win cooperation, and redefines itself as an enabler to telecom carriers. No doubt that Huawei has risen to the most-profiting business in the telecom industry (in terms of telecom equipment, device and enterprise business). The interesting thing is Huawei spares no effort underlining its stance for openness and inclusiveness – the past years witness Huawei's extensive and intensive cooperation with Internet companies and even rivals, needless to say that its friendship hands reach to telecom carriers who are in nature its partners for a restructured industry chain. Not long ago, Huawei signed cooperation agreements with Alibaba (the largest e-commerce business in China), and China Mobile as well.

Huawei's strategy
This year, Huawei's strategy is enriched with "comprehensive cloud application", exemplified by new technologies including Cloud, Big Data and Artificial Intelligence that Huawei use to enable telecom carriers. Specifically, telecom equipment providers, telecom operators and Internet businesses are all providing cloud services coupled with their own distinctive strengths. This may look like another cut-throat competition. However, what's behind the chaos is joining hands – they have to complement with each
Win-win cooperation and inclusive openness will feature 5G standards that come down in 2018, and will govern all aspects of the entire information industry. Huawei is implementing such concept and pushing forward the
new ecosystem.
As in the global ICT environment- Sri Lanka being a technologically advance nation should also look in to the changing ICT landscape, especially in the 5G domain. Comparing with the other developing countries in the world and the region, the Sri Lankan ICT domain continues to adopt change swiftly. With the introduction in to 5G and new technological advancements – these are indeed exciting
times ahead.
(The writer is the Chief Executive Officer of Huawei Sri Lanka with over 20 year experience in the ICT industry)