---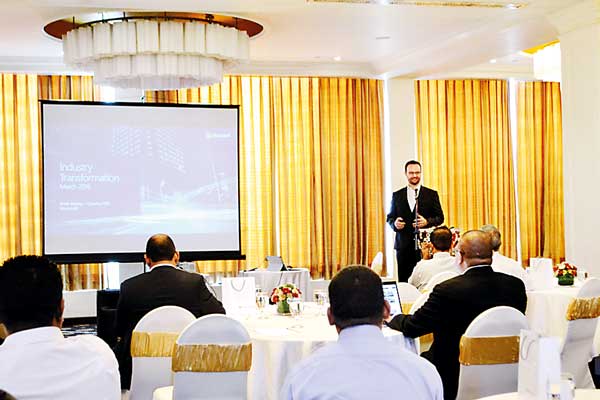 The customer event 'CIO Connect with Microsoft Enterprise Services' was hosted by Microsoft Sri Lanka for top chief information officers (CIO) and IT directors from local commercial and government sectors.
Demonstrating its range of end-to-end services that support the modern enterprise, the event was centred on understanding the important role of services in mobility, identity and cloud.
Kicking off the event, Brian Kealey, Country Manager of Microsoft Sri Lanka and Maldives, delivered the keynote on the significance of aligning businesses with Microsoft Services, in order to optimize their Microsoft solutions in the best way possible and reap benefits out of the investments made by organizations. Microsoft's Bernard How and Afif Mohamed Ali together conducted a session for the participants, which showcased the strength of Microsoft's regional services footprint. Established its formal presence in 2004 as a fully owned subsidiary of Microsoft Corporation - the world leader in software, services and solutions - has become a formidable brand in Sri Lanka with a wide and impactful reach across
the country.