---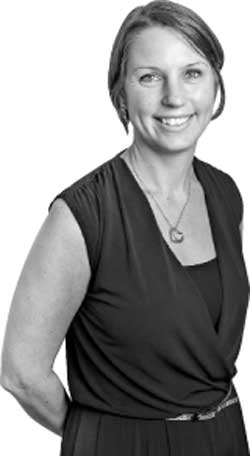 In March 2016, Australia based Montech (MOQ) the holding company of MOQdigital, announced plans to fully acquire Tetran, a managed IT services and professional services company with over 90 employees across offices in Australia (HQ), New Zealand, Singapore and Centre of Excellence (CoE) in Sri Lanka.

Tetran offered MOQdigital, added scale through an international footprint, 24x7 operations and cross-country customer base.

The Daily Mirror Business spoke with MOQdigital's Regional Manager Kelly Wilkes on managing the complexities of change that come with a merger, including her own experience of relocating her family to Sri Lanka to take on this challenging task.

What has the transition experience been in moving from Tetran to MOQdigital

The transition involves a number of different elements, so let me break it up. There is my personal experience moving from our Brisbane office to work with the Tetran team here in Colombo as we prepared and executed the change to MOQdigital Asia Pacific and there is the business experience of bringing together two organisations with a long and rich history to form one new business. At MOQdigital our model is focused on working for our customers, complementing and supplementing their skills and capabilities with our own. In this ever changing world, we understand that we needed to grow and evolve our own business to continue to deliver on this promise. The result was the acquisition of a business that we felt had a cultural alignment, as well as a business model that would enable us to continue to meet the needs of our customers long into the future. On a personal level, moving my husband and children to live in a new country with different sights, smells and experiences has been both challenging and rewarding. The natural community and caring shown by my work colleagues to my family, helped us to settle and navigate the complexity of this new environment, not unlike what they do for our customers.

When we bring together organisations it is done with the intention of creating something better and more valuable than we were as separate organisations. In the context of our business, that means we must create an environment where our people can be the best they can be. We are a services organisation, so we must ensure our people continue to grow personally and professional, evolve and develop such that we can add value to our customers, them as individuals, and therefore our business. The challenge continues, but this is the essence of our transition, to create one team and one company embracing our cultural diversity but leveraging our combined attitude, discipline and experience. The whole must be greater than the sum of the parts.

The team in Colombo has grown significantly in the past couple of months. Where is the growth coming from, in the context of new business opportunities, product development, support services etc?

Yes. We have increased our footprint here in Colombo and have nearly doubled in size, since January. As always, it's a combination of factors, new business growth, business continuity across geographies and scale architecture. Although we have long been considered a small to medium enterprise, it's a wide category. Our growth in staff is partly made up of the required structures to scale the business into the future. We believe that investing now in the key to our long term sustainability in service delivery. Many times organisations run a 'just out of time' growth plan, but this can be disruptive for both staff and customers. Understanding where we are going and investing early is key to seamless service delivery.

A proportion of our business growth is made up of existing customers expanding what they do with us. As a larger organisation, with a global footprint and 24-hour service offering, there are simply more services we can offer our customers right here, without the need for them to look elsewhere. We have many long term loyal customers who were already asking more of us than we could provide. Now as a larger business with a broader footprint, we can off more to our existing customers base. This growth has also made us attractive to a new set of customers, those who would have previously not done business with an organisation only based in Queensland, Australia. With our expanding geographical and technical footprint, anchored in our legendary customer service, there are new customers coming on board that we must continue to grow for.

Your clientele is largely outside of Sri Lanka. Do you see Sri Lanka as a potential market for business, given that there are a number of large projects kicking off in Sri Lanka and some of the local diversified business looking for a competitive advantage and leverage to grow here and in overseas markets, in increasing productivity etc?

That's an interesting question. The short answer is, we came into this market without the intention of delivering services locally, however like all smart business, if we were approached with a serious opportunity we would assess it in relation to our whole strategy. We understand that the growth of the Sri Lankan IT industry involves a combination of local business growth and a service delivery channel for other markets. We don't want to compete with the local channel, we want to contribute to the growth of the whole IT Industry. We believe the best way we can do that is via the overseas delivery model and this helps us to interact in a healthy way with the ecosystem, growing and developing talent and making a difference to the community through our staff and local business partners. So although I would say 'Never Say Never', it is not our intention.

What is the talent scope over the next 3-5 years? What areas are you hoping to grow in, in the context that Sri Lanka has a relatively small talent pool and output is also relatively low, with new IT graduates being snapped up in the beginning of their final year itself by other IT and outsourced service providers?

As I said above, the best way we can add value to the whole ecosystem is starting in our own backyard. We cannot be successful without building healthy and mutually successful relationships with our staff, customers and suppliers. The commitment we make to our staff is that we will provide high quality and challenging work, an enjoyable working environment and opportunities for personal and professional development. In return we expect a positive contribution to the overall culture of the business and a commitment to work for our customers. If we do that right, our business will naturally grow as we earn the right to work for our customers as true partners. This in turn opens up new roles and scope for growth. Whilst we are engaged for our technical capability, it is our customer service and communication skills that differentiate us.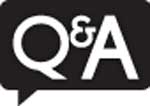 So our talent strategy is less about what market, technology or domains we will grow in and more about having the right people in the right seats. Sometimes, that means we will need to develop our own talent by starting at the grass roots. Graduates provide not only the chance to mould the workforce of the future, but an injection of diversity, energy and fresh thinking. Like the African proverb, 'it takes a village to raise a child', it takes a whole business to grow talent and therefore we have to look at talent acquisition as a long term, strategic objective. At times we will do this so well, that we will have to send talented individuals off to new opportunities when we can no longer provide the opportunities due to our size. If we can build talent that companies would love to hire, but don't want to leave us, then we have done our job.

Our commitment to Sri Lanka goes beyond those individuals who come to work here every day. Our success and their success creates opportunities for their whole family and therefore the communities around them, which in turn, feeds the system for the future with healthy, vibrant individuals. Although academic achievement is one of the elements we assess, attitude and aptitude are just as important. At MOQdigital we don't try to teach people our core values of Trust, Honesty, Respect, Integrity, Reliability and Passion. We look for people who already have these attributes and allow them to be the best they can be.