---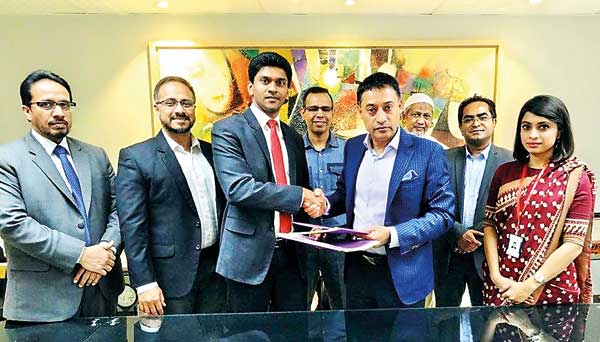 IFS, the global enterprise applications company ,announced that Hamid Fabrics of Bangladesh has chosen to deploy IFS Applications 9.

The company will see a fully-fledged manufacturing, maintenance, finance, and distribution solution implemented at the company's head office and 3 mills in Bangladesh.

Following a comprehensive evaluation of the ERP market, the company selected IFS Applications as its central business solution to increase efficiency, and improve planning to better service our customers.

The IFS solution will streamline the company's weaving, dyeing, and finishing processes, which currently operate at a weaving capacity of 10 million yards per annum and a dyeing and finishing capacity of 30 million yards per annum. The solution will also power the company's future expansion into yarn dyeing and thread spinning.

When fully deployed, the IFS solution will support business-critical processes such as finance, distribution, and maintenance. It will also feature the user-friendly, role-based interface IFS Lobby and the IFS Manufacturing Visualizer.

"Hamid Fabrics has since its inception in 1996 grown to be the largest textile supplier to Bangladesh's apparel industry," said Abdullah Al Mahmud,Managing Director, Hamid Fabrics Pvt Ltd. "We have made strategic investments in cutting-edge machinery and textile manufacturing technologies, which have helped us achieve this status within a relatively short time. Investing in a world-class ERP solution such as IFS Applications is the next step in this journey. IFS has the level of sophistication that we require for our vast, diverse, and complex manufacturing operations and we look forward to a speedy and efficient implementation."

IFS Bangladesh Country Director Asanga Marasinghe added, "IFS Bangladesh has had a great start to 2016, counting both this strategically important customer win and a major expansion of our Dhaka liaison office. We are very excited to add Hamid Fabrics to our growing customer list that includes some of Bangladesh's best-known brands. We look forward to building a lasting and mutually beneficial relationship with the group."

The official contract meeting recently took place between Asanga Marasinghe, Country Director IFS Bangladesh, Abdullah Al Mahmud (Mahin), Managing Director Hamid Fabrics Ltd., Nusrat Mahmud, Director Hamid Fabrics Ltd, Shiraz Lye, Director Sales and Marketing, IFS South Asia, and Zahid Khan Head of Operations IFS Bangladesh.