---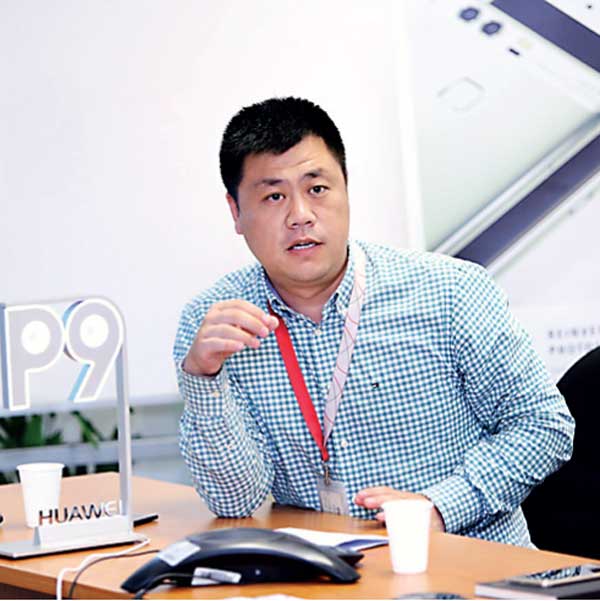 Huawei Device Sri Lanka Country Head Henry Liu
Huawei, the third largest manufacturer of smartphone and second largest Android smartphone manufacturer globally, has been in news recently when one of its smartphones, the Huawei P8 Lite, saved a man's life by taking the hit from a bullet, which was meant for the owner of the phone.

Huawei phones are known for its quality and the recent unfortunate incident has re-emphasized the fact that Huawei phones go through multiple tests before the final go ahead for the product is given. As one of the top three global smartphone makers, Huawei has not just continuously perfected its hardware and software, but also gone a long way to refine its manufacturing and quality control processes to pursue the best quality of smartphones. The world-class standards that Huawei has adopted are even higher than the mandatory standards in Europe or in the US.

Huawei Device Sri Lanka Country Head Henry Liu said, "The principle of building market trust in quality has always been the success for Huawei. Huawei has continuously updated its technology through constant innovation and R&D; this is a significant factor for our success in Sri Lanka and across the globe. We will continue to invest in our R&D and concentrate on providing the best quality experience to all our customers."

This is not the first time a smartphone has blocked a bullet. Huawei P7 did so to save its owner in a tropical forest in Guatemala last year and a researcher from Millward Brown used the Media Pad as a shield and it saved his life from a gunshot fire exchange in Garissa, Kenya while conducting a field work research. In Myanmar, a Huawei smartphone's excellent network signal saved lives after a plane crashed into an icy lake in the north of the country. None of the passengers could get through except for the one with a Huawei smartphone. They were ultimately, rescued after being stranded for more than three days. This incident made Huawei a household name in Myanmar.
In 2015 alone, Huawei invested US $ 9.2 billion or 15 percent of its annual revenue, in the research and development of new technologies, new products and wireless communications standards. Huawei has shipped over 100 million smartphones to more than 170 countries and regions in the last year alone. Huawei spares no efforts in order to forge top-quality smartphones and the way it is done, sometimes bordering on extremes. Huawei strictly enforces the QMS system from prototype design, R&D, raw material procurement, manufacturing to testing and uses automated and smart manufacturing to ensure product quality.