---
Diabetes is a chronic and costly disease with serious complications which is a rising menace especially in developing countries like
Sri Lanka.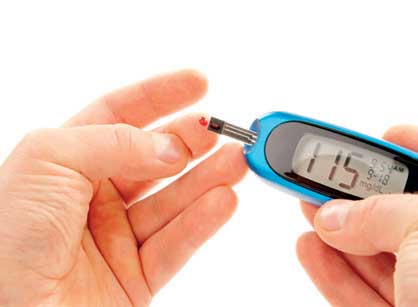 According to the International Diabetes Federation (IDF), the prevalence of diabetes among adults in Sri Lanka is 8.5 percent and at present one in 12 adults in the country suffers from diabetes which totals to approximately 1.16 million.

Diabetes occurs when either the body can't produce enough insulin or the body is resistant to insulin or combination of both; producing high blood sugar levels for a prolonged period, as blood sugar cannot be absorbed by body cells. Some diabetes patients can be asymptomatic and can be diagnosed by a blood test only. Others may present with one or more symptoms.

Although common, diabetes is a condition that should not be taken lightly because if not maintained properly it can lead to serious complications that can affect every organ of the body including eyes, kidneys, nerves and blood vessels.

Sri Lanka's pioneer in innovative and affordable healthcare, Nawaloka Hospitals will be offering a host of screening packages from November 14th to December 15th in that regard, to help detect and take preventive care to steer clear from any complications due to diabetes.

Nawaloka Hospital takes pride in being the first and only healthcare facility to introduce such special packages to fit each and every patient's budget and to have a dedicated unit – Nawaloka Serene Diabetes Centre - for diabetes with the view of promoting prevention through awareness-building and taking precautions.

Nawaloka Serene Diabetes Centre is a one-stop solution offering all diabetes-related diagnostics and consultancy by relevant experts such as endocrinologists, nutritionists and physiotherapists under one roof.

The Diabetes Centre also has a dedicated foot care unit to ensure diabetes patients are safe from nerve damage, circulation problems or infections that can lead to serious foot problems and amputation. The unit offers a care package that includes assistance with managing diabetes, regular medical checkups, physiotherapy and prescribing a comprehensive foot care regimen tailored to each patient's age, weight and lifestyle.

Special discounts will apply for all tests including fasting blood sugar, postprandial blood sugar, HbA1C, Urine Micro Albumin, Lipid Profile, vision check and blood pressure throughout the period of the promotion.