---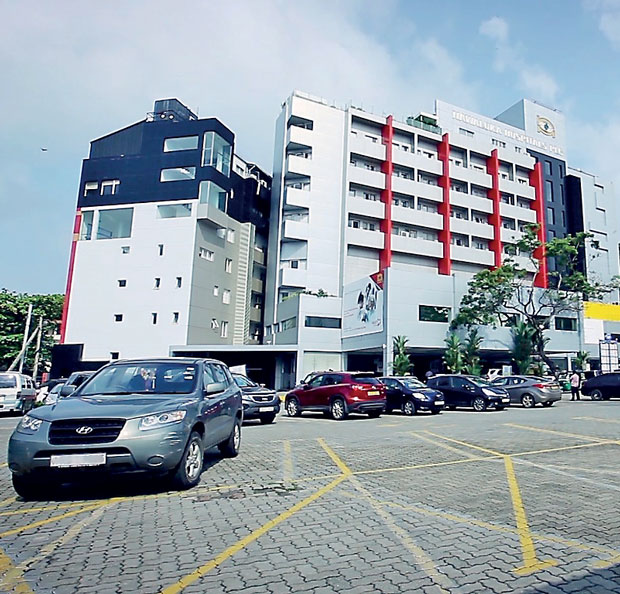 Nawaloka Hospitals' Mother and Baby care unit highlights the value of informed decision making in maternity and baby care to ensure health and well-being of child bearing mothers and infants.
The Mother and Baby Care unit at Nawaloka Hospitals blends elements of trust and clinical excellence with latest advancements in maternity and baby care to provide the excellent services to clients.
"Lack of awareness about various options available and culturally embedded preconceived ideas result in stressful pregnancies and births. At Nawaloka Mother and Baby care unit we seek to provide the latest facilities available to all our patients and help them make informed decisions based on scientifically accurate factors. A journey through pregnancy and motherhood is a unique journey to each couple and we take utmost care to provide a safe environment for the
whole family.
We hold classes at the Mother and Baby care unit to help each couple to take the first step in their journey into parenthood. In addition we provide comprehensive antenatal care, pain relief during labour and postnatal care including guidance in breastfeeding", commented Dr. Roshan Zeirideen Zaid, Resident Consultant Obstetrician Gynaecologist, Laparoscopic Surgeon and Fertility Specialist.
Nawaloka Mother and Baby unit ensures the care of women and infants by advancing the safest and most efficacious diagnostic and therapeutic techniques that provide less invasive procedures. The state-of-the-art medical infrastructure and facilities follow international protocols of safety and efficiency. For those occasions when a newborn baby needs specialist care, there is the Neonatal Intensive Care Unit (NICU). To ensure a low rate of complications at the unit, a team of vigilant doctors and nursing staff make every expectant mother undergo a thorough pre-assessment and pre-delivery check. Nothing is left to chance. If a mother is deemed to be high risk the required treatment protocols are followed to ensure the safety of the mother and the baby.
"We constantly seek to upgrade our facilities to create an optimal environment for all our patients. Apart from a team of skilled consultants we employ some of the country's best surgical and nursing teams. In the near future we hope to incorporate a birthing pool to our facilities as well. A birthing pool can provide buoyancy during the birthing process enabling more efficient uterine contractions and improved blood circulation. This will ease the mother's pain and provide more oxygen to the baby," added Dr Zaid.
Qualified, dedicated and overly helpful staff are available, to monitor patients and their babies at the Nawaloka Mother and
Baby unit.
"Trust is established and built, when an expectant mother and her family can walk in and feel secure in the knowledge that the mother and the baby are in the care of the best minds and the safest hands. This is exactly what we provide," commented Harshith Dharmadasa, Director, Nawaloka Hospitals.