---
For the past 15 years, the National Apprentice and Industrial Training Authority (NAITA) has been training youth to better their lives and livelihoods. Spread across 25 districts with three national schools located in Katunayake, Katubedda and Orugodawatta, thousands of youth and their families have benefited from NAITA's vocational training programmes.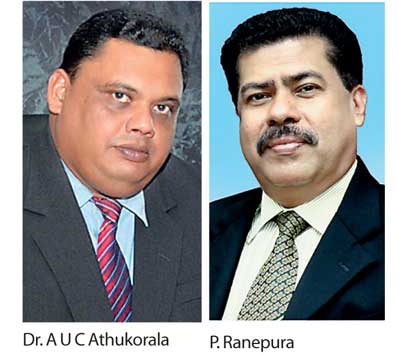 On the 18th of this month, the much-awaited Sri Lanka - German Training Institute (SLGTI) will open in Kilinochchi. The SLGTI, based on German procedures and programmes, will prepare these students from across the island to further their vocational training from NVQ Levels 4 to 6.
Backed by the Ministry of Skills Development and Vocational Training, the SLGTI is a stepping-stone for these youth to gain further knowledge, credentials and accessibility to better futures.
Secretary to the Ministry of Skills Development and Vocational Training
P. Ranepura said: "This is our opportunity to give more of our youth a chance to improve their lives through better opportunities. Having seen the success of students who have passed out from the world renowned Ceylon German Technical Training Institute (CGTTI –German Tech), we have high hopes for the SLGTI to be of the same standards."
He added that Sri Lanka's Ministry for Skills Development and Vocational Training and the German government share the vision together with the National Apprentice and Industrial Training Authority (NAITA), Kreditanstalt für Wiederaufbau (KfW) and the Deutsche Gesellschaft für Internationale Zusammenarbeit GmbH, better known as GIZ, to realize it.
Ranepura explained that one of the main advantages of hiring a student who has undergone vocational training is the higher skill level.
"By the time they have completed their course, they have acquired the 80 percent practical skills and 20 percent theoretical knowledge. This preparation is very advantageous in most industry settings."
NAITA Chairman Dr. A U C Athukorala said that over 27,000 youth were trained during the course of a year. "Yet there are many more young people out there that we need to empower through vocational training."
He added that NAITA, along with the Ministry and GIZ work closely together to ensure students will get the best of vocational training at the new SLGTI.
Having said that, Dr. Athukorala explained that there was close collaboration with the private sector to work with these centres by offering on-the-job training opportunities. He explains the process of setting up Sector Councils under the leadership of the ministry and NAITA to include resource curriculums in construction, ICT, manufacturing and hospitality/tourism.
"We sit with stakeholders from these sectors and prepare a curriculum that will benefit the industry. In this way, the industries cannot tell us that these students are not trained adequately and we can be sure that the students who pass out will
be employable."
Dr. Athukorala stressed that the private sector should not to judge these students on their theoretical examination results but to consider them to be smart and adept at working in practical situations.
"It is important that we recognize Vocational Training as a vital pillar in driving our economy. They have the experience and skills that give them a heads start in a workplace. It is the duty of the private sector to take the onus away from the government and provide jobs for these youth," he said.