---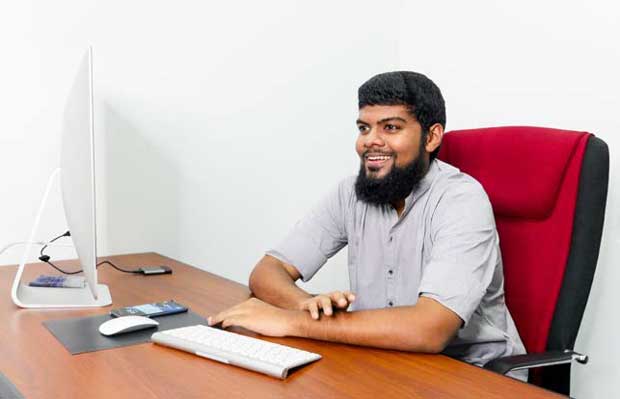 Mediagallery, a promising new entrant to Sri Lanka's graphic design industry, will be featured at the Islamic Finance Forum South Asia – IFFSA, a landmark two-day conference scheduled to open in Colombo on July 26, 2016 as the event's official design partner.

The company's unique signature designs which have been figured prominently on all IFFSA pre-event publicity will be on display at the conference which brings together a panel of eminent speakers from several countries representing the Islamic banking, finance and Takaful fraternity.

Mediagallery is the brainchild of its founder/CEO, young design professional Masud Zaheed who has combined his creative skills and 'out of the box' ideas to good effect in positioning the company as a boon to event planners. Gifted with a natural instinct for design and with an eye for detail, Masud brings a touch of unique artistic talent to the profession, a talent, where ideas, dreams and business stories are skilfully transformed into amazing visuals and works of art.

The company's product offerings however, extend beyond the supportive and widely recognized role it plays in event planning. Its application of unique design techniques have helped it to stand out from the ordinary as it pursues custom designed solutions to its growing clientele which includes, interior designers, corporates, SMEs and home-based business start-ups, all of which help attract brand and
product visibility in a highly competitive market place.

Business and event logos, print and social media adverts, magazine lay out , signage, brochures, company profiles, business and product branding, calligraphy and wall art, custom designed greeting cards, gifts and mementos, wall and desk top calendars and all designing contracts including artwork relating to the export packaging industry are among the regular design contracts undertaken by the company. More recently, Mediagallery's signature designs and logos have been on display at public events such as the 'Bradby Fiesta' – organised by the Royal College Union, 'Run for their Lives' – the charity project in aid of cancer victims organized by Rotaract, UNDP's Foresight & Innovation Conference 2016, corporate workshops and events such as the REITS and Capital Market Conferences, Workshops on Business Continuity, Micro Finance, & IT
Security Management.