---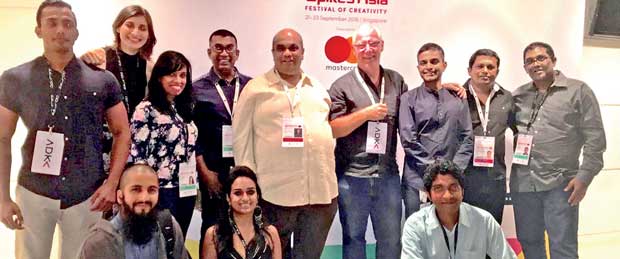 Leo Burnett Sri Lanka (LBSL), the local office of the global advertising network Leo Burnett Worldwide, was the only agency from Sri Lanka to earn an accolade at Spikes Asia 2016.
The agency secured two short lists and was honoured to be the recipient of a Bronze Spike in the most challenging film category. These successes and the accolades secured by Burnett offices within the region enabled the Leo Burnett Worldwide network to secure the 3rd place in the network rankings.
The Bronze Spikes winning idea, the 'White Cane Day' campaign was conceptualised in partnership with the Sri Lanka Eye Donation Society to encourage empathy for individuals suffering from visual impairments.
With the 'White Cane Day', media innovation the agency wanted to leave a lasting message with members of the public who have sight to encourage viewers to pledge to donate their eyes. This campaign idea vividly demonstrated the darkness experienced by the blind. The darkness that interrupted the screening caused a disruption amongst the viewers which jolted Sri Lankans across the country to create the realization that the privilege of having sight could be shared with others. Commenting on the agency's success at Spikes Asia, Ranil de Silva – Managing Director, Leo Burnett Sri Lanka stated: "It's a special honour to have been the only Sri Lankan agency to win a metal at the prestigious Spikes Asia Festival of Creativity. This win and our creative successes help to reiterate the agency's creative leadership which strengthens our position as the leader of Sri Lanka's marketing communications industry."
The agency's 'Pin Katay' campaign which was shortlisted as a finalist, also creatively addressed an important concern.
This year Leo Burnett Sri Lanka celebrated its 17th anniversary in Sri Lanka.