---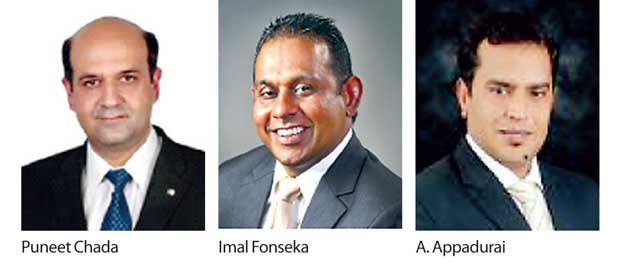 The Effie Awards, presented by Sri Lanka Institute of Marketing (SLIM), which recognises effectiveness in marketing communications,opens this year's award season with two exciting pre events, the Effectual Marketing Forum and the Bright Sparks Competition, both aimed at injecting new thinking and innovation in the communication industry in Sri Lanka.
The Effectual Marketing Forum themed 'Adventures in Printing' is a discovery of the evolving role of the print medium. Digital print today is creative, engaging, persuasive and importantly variable, playing a powerful role in connecting multiple channels to personalize content and enable targeted marketing.
Leading the discussions is a panel of local and international industry experts namely, Puneet Chada, Director of Market Development, Graphic Solutions Business for Asia Pacific and Japan of Hewlett Packard, Imal Fonseka, Chief Executive Officer of Ceylon Biscuits Limited and A. Appadurai, Country Manager, Indigo and Inkjet Solutions for Hewlett Packard India Sales. Meanwhile, the Bright Sparks Competition will be open to the young marketers and communication specialists in Sri Lanka. Teams of four can enter the competition and are required to decode the brief and execute an effective communication campaign. Participating teams can gain valuable insights at the Effectual Marketing Forum,in preparation for the competition. The victors of the competition will win a 3 day all-expenses paid tour to Singapore which is exclusively sponsored by JDC Printing Technologies and HP Indigo, where the winning team will have the opportunity to spend half a day at theHewlett Packard Centre of Excellence and present their winning campaign to the directors of the company.
The Effectual Marketing Forum will be held on 7th April 2016 and the Bright Sparks Competition will take place on 9thApril 2016. Entrees for both events are still open and participants can register by contacting Siva on 0777 874 801.