---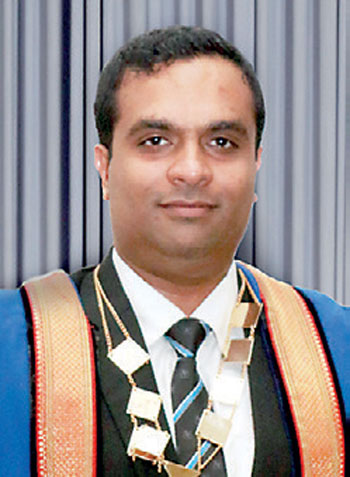 The momentous day when the winners of the prestigious Effie Awards 2016 will be announced is getting closer and there's both anticipation and tension in the air as the advertising industry waits anxiously for the results.
Effie Awards are recognized as the global symbol of marketing communication effectiveness. Sri Lanka Institute of Marketing (SLIM) has the franchise to hold the award ceremony in Sri Lanka and this will be the 10th year they will be conducting the event.
SLIM President Illangovan Karthik said "We are very excited about conducting this much celebrated and highly prestigious awards ceremony which promises to be exceptional this year with far more entries than ever before which clearly demonstrates its rapidly increasing importance in the advertising industry. SLIM will conclude a decade of holding the SLIM President Illangovan Karthik
Effie Award and this gives us tremendous pride."
Imal Fonseka, an iconic figure in Sri Lanka's marketing industry is the head of the jury panel this year. Explaining how Effies select the judging panel, he said "the organizers intend to garner the collective wisdom of diverse specialties. This allows for debate and critique and finally fair, educated evaluation and scoring of the submissions."
Explaining the stringent process of judging entries for the coveted Effie Awards, Fonseka elaborated: "Each juror independently scores the entries in round one based on the stated criteria. Scores are tabulated and cutoff points are established by the Head of Jury. Entries are shortlisted based on this score. A similar process is followed in round two. However, each juror may bring in pertinent observations to the table before scoring."
According to Fonseka, the jury goes through a very stringent procedure when picking a winning entry. "The jury will look for a liner thought that links the four key criteria for evaluation which are - if the challenge and objective is clear and there's some really smart bit of strategic thinking involved; if the advertising idea surprises the juror – a nice, clear and simple thought that's well expressed; if there is clear progression from objective to idea, bringing it to life with some smart use of innovative media too in an unexpected way that gets the juror saying 'Intriguing!', 'Clever!', 'Smart!'; finally and most importantly, the evidence provided clearly establish that the results are unmistakable in demonstrating that the idea made a big difference - there is qualitative as well as quantitative evidence that the idea is at the heart of the results."
SLIM takes pride in raising the bar in the competition in order to ensure that the best marketing communications campaigns are recognized. Project Chairman Shaminda Perera pointed out what made this year's Effie Awards different. He said: "Most importantly, we have introduced four new categories which are Travel and Tourism, Healthcare Services, Healthcare OTC products and Professional Services. What makes the new categories different is that this year we will have a jury member with experience in the healthcare industry."
The overall response from agencies was much better than in the previous years he observed. "The response from ad agencies was really good with entries pouring in until final date of submission. Agencies showed greater enthusiasm to get feedback from the judges, so that they could benefit from the case studies for the future. Even Global Effies are keeping a close tab on Sri Lanka's event motivating SLIM to make this year's awards presentation a truly exciting event," he added.