---
The Graduation ceremony and the membership Investiture of the Chartered Institute of Marketing Sri Lanka is scheduled to be held tomorrow (27th July), at the BMICH. This year Ninety onestudents will graduate, whilst twelve Members (MCIM) will be invested at this year's ceremony.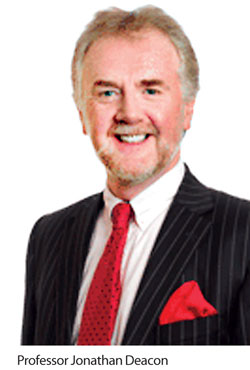 CIM Sri Lanka created history by hosting the first ever graduation Ceremony in December, 1992 and this year, the CIM Sri Lanka will mark its 24th Graduation Ceremony and will recognize those who have successfully completed the postgraduate Diploma in March, June, September and December 2015.

The chartered Institute of Marketing is the largest community of professional marketers in the world with 100 years of heritage delivering education, membership and insight offerings to the marketing and sales profession. As the world's largest institute for professional marketers with over 50,000 members globally, CIM places great emphasis in maintaining high standards of quality and integrity also develops and sets standards within marketing landscapes of UK and other regional countries in which it operates. The CIM curriculum is undoubtedly challenging as any credible qualification and is the only international qualification recognized by the Royal Charter in the United Kingdom. The qualification is a comprehensive marketing and management qualification which is considered equivalent to a MBA.

The Guest of Honourfor this year's Graduation Ceremony will be Professor. Jonathan Deacon, Vice Chair, Chartered Institute of Marketing and Professor of Marketing at the University of South Wales. Prof. Jonathan is a graduate of the University of Wales and Ulster Business School. He is a fellow of The Chartered Institute of Marketing and the Higher Education Academy, a member of the Academy of Marketing and Past Chair of CIM Wales. Within the University of South Wales Business School he leads the 'Making Business Happen' project and the 'Re-Thinking' Entrepreneurship Management Programme and is a visiting academic at a number of well-respected universities in the UK, Germany and the US.

The Chartered Institute of Marketing is the only marketing body granted with the authority to award the "Chartered Marketer" status by the queen's Privy Council of UK in 1998, in recognition of their professional excellence. Continuing professional development (CPD) allows members of CIM to progress and receive recognition on their achievements.

Membership grades are awarded on a combination of experience and qualifications. As a marketer progresses up the career, they can apply for a membership upgrade ensuring that their level of development is reflected through their membership status.

The CIM Sri Lanka is the first international branch of CIM UK and comprise the largest number of members, both professional and students of CIM outside UK, 1800 student members and over 1000 professional members respectively. The regional institute has always campaigned for greater recognition and excellence in the marketing profession in Sri Lanka, through education, training and development.