---
Met him at Temple Trees to assess his chances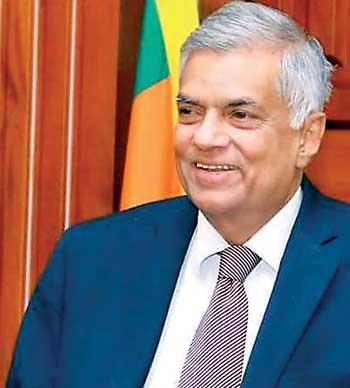 By Kelum Bandara
Prime Minister Ranil Wickremesinghe told some of his loyalists on Wednesday that he commanded a majority support in the party's Working Committee.
A team of UNP MPs, who are loyal to him met him and assessed his strength at the party's Working Committee which has the authority to ratify the party's nominee for the presidency.
Ministers Lakshman Kiriella, Akila Viraj Kariyawasam, Sagala Ratnayake, Ravi Karunanayake, Daya Gamage, John Amaratunga and business leader Dinesh Weerakkody participated at the discussions.

They are reported to have analyzed the composition of the Working Committee and concluded that Mr. Wickremesinghe could command the support of at least 65 per cent of the Working Committee.

Meanwhile, Mr. Wickremesinghe is reported to have said 20 MPs who signed a petition in support of Minister Sajith Premadasa earlier, had pledged their loyalty to him in a separate letter. The Prime Minister said that conducting public rallies in breach of party discipline was not the proper way to win demands.
Conducting public rallies in breach of party discipline was not the proper way to win demands