---
no rule or regulation had been violated in the implementation of the bio bubble
Will bring more if not scuttled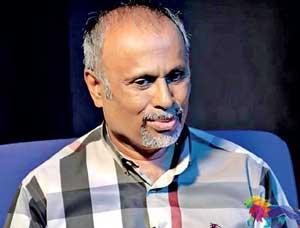 By Kelum Bandara
Former Sri Lankan Ambassador to Russia Udayanga Weeratunga who is involved in bringing tourists from Ukraine said yesterday he would bring in more tourists from the countries belonging to the former Russian federation if others did not stand in his way.
He said he could bring more tourists from Russia, Belarus and Kazakhstan. Mr. Weeratunga told a news conference that he chose Ukraine to attract tourists for Sri Lanka under the pilot project because of several reasons.

He said he undertook the challenge to bring tourists using his contacts in that region but there was no one to do so in other countries or regions.

"When we execute a pilot project of this nature under a bio-security air bubble, there can be shortcomings. If tourists from countries like England or Europe encounter such problems, their countries will raise concerns. I knew such a thing would not arise with Ukraine," he said.

Asked about the selection of the Mattala Airport for flight operations in this regard, he said tourists could be accorded better facilities there. Also, he said the airport could be promoted through this exercise.
"We want to serve a dual purpose in this regard. We provided the services to these tourists in the Russian language," he said. "We have to be thankful for Ukrainians for coming here instead of subjecting them to criticism," he said.

Mr. Weeratunga said he had initially planned to attract tourists from Russia because of original health guidelines that stipulated a 14-day quarantine period for tourists. "Those flights were cancelled," he said.
Weeratunga said 99.9 percent of Ukrainian tourists are not infected by the corona virus. He said these tourists were neither prisoners nor infected patients and therefore they should be protected.
He said no rule or regulation had been violated in the implementation of the bio bubble.

Mr. Weeratunga noted that tourists were taken to Yala and Mirissa according to guidelines, but a team of them left the country ahead of the conclusion of the programme because of the experience there

"Some said they could not idle in hotel rooms. Some others left citing personal reasons," he said.

Commenting on the alleged MIG aircraft deal implicating his name , he said the Yahapalana government could not even serve indictments against me.

"The Yahapalana government could not bring me down here at that time . I am smarter than them," he said.