---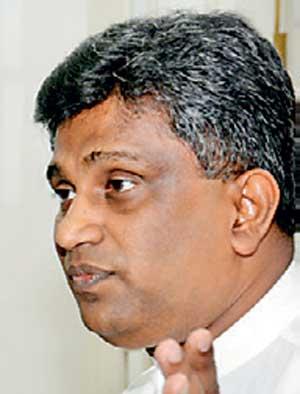 By JAMILA HUSAIN
The Samagi Jana Balawegaya (SJB) led by Sajith Premadasa will take legal action against the decision by the United National Party to expel 54 of its former MPs who obtained nominations from the SJB to contest the upcoming Aug 5 General Elections, SJB member Ajith Perera told Daily Mirror yesterday.
Perera said that although the UNP had announced their expulsion, all members were yet to be officially notified and if they were, the expelled members would take appropriate legal action.

"We are yet to receive this so called letter of expulsion. When we do, we will take appropriate action. This so called expulsion means nothing as we are contesting as an alliance and we are the main component of the SJB. Almost 99 percent of the UNP supporters are with Sajith Premadasa. This so called expulsion will not have an impact on our political future. We are still members of the UNP and we will resist this so called expulsion," Perera said.

He further said, the SJB was confident in winning the upcoming general election and after that the SJB would decide whether to join forces with other parties. "However, we will consider this only after the elections whether to go alone or join with other parties. We are yet to take that decision. For now, as decided, when we win we will have our own government led by the SJB," he said.

UNP General Secretary Akila Viraj Kariyawasam said on Tuesday, the UNP Working Committee had decided to expel the 54 members along with a further 61 local government members.
The UNP said it would inform the Elections Commission about its decision.