---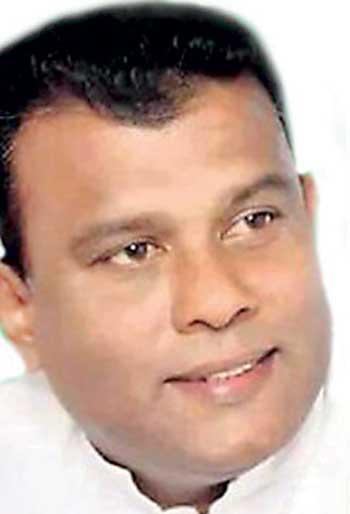 By Darshana Sanjeewa Balasuriya
UNP Puttalam District MP Abeysekara Shantha Sisira Kumara (Shantha Abeysekara) was remanded till October 17 by the Chilaw High Court yesterday for violating bail conditions over an incident in 2004.
Police said the MP was a suspect in an ongoing case related to an incident where he allegedly possessed firearms at an unauthorized meeting in Chilaw in 2004.
He was granted bail in the case on March 31, 2011.

According to bail conditions imposed, he was ordered to appear at the Chilaw Police Station every Sunday between 9 am to 12 noon.
However, following a request made by the suspect's party, the Magistrate had relaxed the bail condition on May 15, last year and ordered the MP to appear at the police station at any time every Sunday.

However, the Magistrate later discovered after calling a report from the police that the suspect MP had violated those bail condition.
Magistrate finds he had violated bail condition