---
The ball is now in the UNP court as UNF leaders have finalised almost all matters regarding the proposed NDF. I hope UNPers in the grassroots and senior leaders of the party understand the situation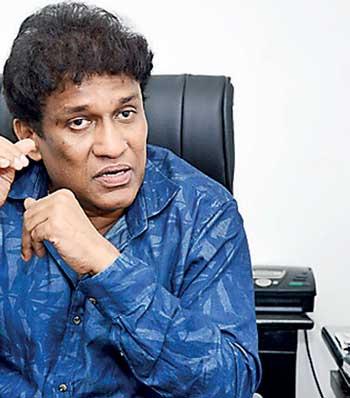 By Yohan Perera
Any constituent party in the proposed National Democratic Front (NDF) can leave the alliance and contest separately if they do not support the presidential candidate nominated by the UNP, National Integration Minister and Tamil Progressive Alliance (TPA) leader Mano Ganesan said yesterday.
"What is important is for the UNP to name its candidate for presidency without delay. The UNP parliamentary group and working committee should choose its candidate and send the nomination to the NDF for approval. If one or more partners in the alliance do not agree with the decision taken, then these parties have the option of leaving the alliance. The ball is now in the UNP court as UNF leaders have finalised almost all matters regarding the proposed NDF. I hope UNPers in the grassroots and senior leaders of the party understand the situation," he said.

Meanwhile, UNF member and Civil Aviation Minister Arjuna Ranatunga told journalists that the NDF would be formed in a week's time as members of the proposed alliance had reached agreements on many matters. He said the members had only a few matters to deal with including a venue for the signing.