---
The Government has taken the position that it will count only on a domestic mechanism in dealing with the issues at hand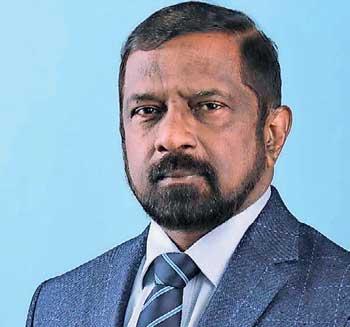 By Kelum Bandara
President Gotabaya Rajapaksa has requested Indian Prime Minister Narendra Modi in writing to support Sri Lanka at the upcoming session of the UNHRC.
Foreign Secretary Prof. Jayanath Colombage told Daily Mirror that it was part of the president's efforts to secure the support of the member states .
He said the President had been making such requests in writing from other heads of states as well .
"We made the first request from India. When he meets with the envoys of the respective countries , he hands over these letters to be sent to their leaders ," the Foreign Secretary said.
The core group of countries that work on Sri Lanka's issue at the United Nations Human Rights Council (UNHRC) has indicated that it will move a resolution this time, but the Sri Lankan side is yet to see the draft of it, a top source said.
The core group includes five countries- the United Kingdom, Canada, Germany, Macedonia and Montenegro.
The Government leaders have currently undertaken a lobbying spree to garner the support of like-minded countries to thwart any attempts to pass a resolution with content unacceptable to the country. The core group initially asked Sri Lanka to help bring a consensual resolution. However, Sri Lanka insisted that it cannot give a firm answer without seeing the content of it.

The Government has taken the position that it will count only on a domestic mechanism in dealing with the issues at hand.

The UNHRC session will begin on February 22. Foreign Minister Dinesh Gunawardene will make the country statement on February 24 envisaging the country's position on the report by the UN High Commissioner for Human Rights and its plans. The Office of High Commissioner for Human Rights will submit its report during the upcoming session. Sri Lanka has already rejected the report saying that it is based on unfounded allegations and unsubstantiated evidence.