---
JVP which is known for its most colourful May Day parades in the past years, will have a virtual rally to be telecast on social media
UNP General Secretary Akila Viraj Kariyawasam said his party would not have any celebration due to curfew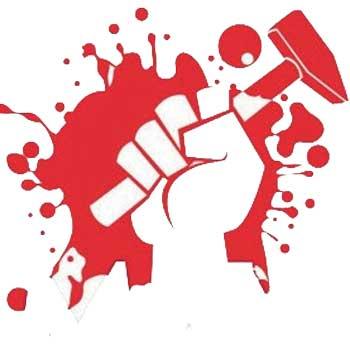 By Yohan Perera
All political parties in the country have either refrained from or toned down their May Day celebrations this year due to the outbreak of COVID-19.
The JVP which is known for its most colourful May Day parades in the past years, will have a virtual rally to be telecast on social media.

JVP General Secretary Tilvin Silva who made a statement on social media said his party had organised a virtual rally on Facebook from 10 am today. SLPP sources said it will not have any celebrations while President Gotabaya Rajapaksa will issue a statement to mark the day dedicated to workers all over the world.
UNP General Secretary Akila Viraj Kariyawasam said his party would not have any celebration due to curfew. "No ceremony has been organised to mark the death anniversary of former party leader the late Ranasinghe Premadasa as well," he said.

Samagi Jana Balawegaya's Harin Fernando said his party had also decided not to have any celebration. Frontline Socialist Party Politburo Member Pubudu Jagoda said his party will also have a virtual rally on Facebook at 3pm today.