---
Court could impose three-year RI, hefty fine
Health experts analysing PCR results to lift isolation order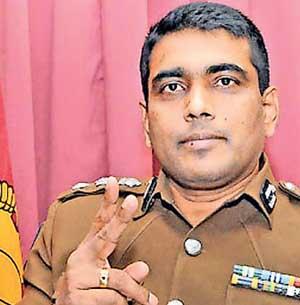 By Darshana Sanjeewa Balasuriya
Anyone who is in quarantine process and convicted for violating rules and regulations, the courts can impose three-year rigorous imprisonment and a fine, police said.
More than 95,000 people belonging to 25,114 families across the country are currently ordered to undergo home quarantine formalities, Police Spokesman DIG Ajith Rohana said. Among them, the majority of 14,332 persons are serving the quarantine process in the Gampaha District. "If anyone who is undergoing quarantine procedures violates the law, he/she would be dealt with tough legal action, and if they are found guilty of such charges, the court can impose three-year rigorous imprisonment in addition to a fine," he said. DIG Rohana request those who have been instructed to follow the health guidelines, especially if they had been asked to give samples for PCR or Rapid Antigen tests should follow those instructions without showing any resistance. "At all times, one should obey the quarantine rules, orders and regulations.
Those ordered to follow quarantine procedures should not venture out and should remain indoors. We need your support and cooperation in order to curb the pandemic situation, he said. Meanwhile, the spokesman said the isolation status in nine police areas in Colombo and 25 Grama Niladhari Division in other areas in the country continues. He said the health experts are analysing the results of PCR and Antigen test conducted on individuals especially at housing complexes and flats in isolated areas. "If there is no risk of creating covid subclusters, the Covid committee would be able to release the isolation order in those areas. We request inmates on isolated areas to obey the health rules and guidelines and to render continuous support in order to control the situation," he said. DIG Rohana said that a total of 1,245 suspects have been arrested since October 30 up to date for violating quarantine regulation such as for not wearing face masks and maintaining social distance in public areas.