---
Members of the mission limited to most essential staff
Bilateral meetings may be conducted within residential facilities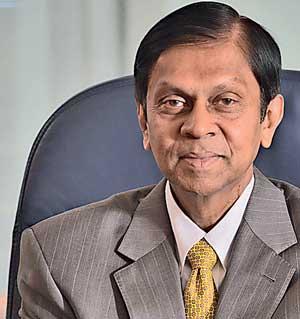 By Sandun A. Jayasekera
A special VVIP bubble will be created for visiting heads of state and top foreign investors, Minister Ajith Nivard Cabraal said.
The decision was taken at a meeting held on Saturday among Ministers Pavithradevi Wanniarachchi, Prasanna Ranatunga, State Minister Ajith Nivard Cabraal and Mr. Basil Rajapaksa who leads the presidential task force regarding the post-pandemic economic recovery.

The objective was to complete the VVIP's mission in Sri Lanka within the least possible time with maximum benefit to both parties and ensure their safety from the viral infection, Minister Cabraal told Daily Mirror.

Under a new set of guidelines proposed for VVIPs, the respective diplomatic missions may inform the Ministry of Foreign Relations (MFR) the details such as the names, designations, tentative travel dates, existing visa status of the delegates accompanying any Head of State, or high-level delegation scheduled to visit Sri Lanka together with the travel itinerary within Sri Lanka well in advance in order to obtain prior approval from the concerned authorities.
Members of the mission are expected to submit PCR tests report obtained within 72 hours prior to their departure from the last destination. If the itinerary extends beyond seven days, delegates are required to obtain a new PCR test report. If the members of the mission are unable to provide PCR test report on arrival, the government of Sri Lanka will facilitate the PCR testing at the BIA, at Katunayake.
It is expected that members of the mission are limited to most essential staff. It is preferable to arrange the residential facilities in the pre-identified hotels with the concurrence of the MFR. It is also advisable to arrange separate residential area, dining area and meeting rooms to ensure non-mixing of VVIPs with other hotel guests.
Where possible and appropriate, bilateral meetings may be conducted within the residential facilities and it may always limit to most essential participants.

During the meetings, all participants are expected to follow precautions to avoid possible COVID-19 infections such as maintaining the minimum distance of one metre, using face marks, practicing hand hygiene with alcohol-based hand sanitizers, avoiding handshake to greet others etc.

Delegates are advised to avoid visiting public places and public gathering during the mission.

"It is quite obvious that it is not possible for the government to put top level visiting envoys, heads of states and top investors in a 14-day quarantine. If they can undergo such time-consuming protocol in a foreign country, they cannot be top-level envoys or investors,' Minister Cabraal noted.
Objective was to complete the VVIP's mission in Sri Lanka within the least possible time
Delegates are advised to avoid visiting public places and public gatherings