---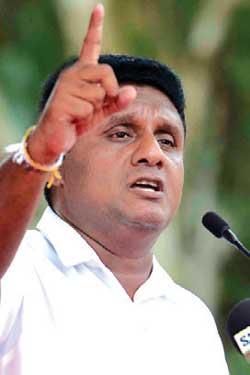 By Yohan Perera
Opposition Leader Sajith Premadasa is to meet all UNP MPs and organizers at Parliamentary complex today to discuss on the symbol under which the party is to contest the next general election, an MP close to Mr. Premadasa said yesterday.
This MP told Daily Mirror that Mr. Premadasa will meet the parliamentary group today while he will meet the organizers separately in the afternoon. This he said would be followed by a meeting with UNP Leader Ranil Wickremesinghe and others who want to contest the election under the elephant symbol.

"The two groups are expected to meet to try and break the ice," this MP said. It was highlighted that a final decision will be made by the working committee once the two group reaches a consensus.
The two groups are expected to meet to try and break the ice