---
says MR had told another SLPP MP that Sajin and his family will be killed if he continued to support Sajith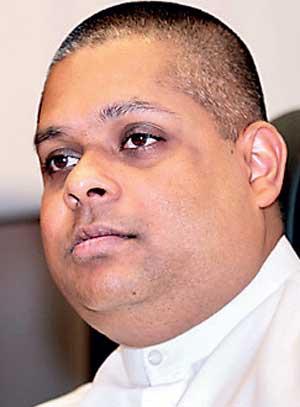 Former MP Sajin Vaas Gunawardena yesterday said he had lodged a police complaint saying that Opposition Leader Mahinda Rajapaksa had told another SLPP MP that Sajin and his family will be killed if he continued to support the New Democratic Front (NDF) Presidential candidate Sajith Premadasa in the Presidential election.
Speaking at a media briefing he said after making the police complaint, a letter describing the situation was sent to the Opposition leader.
"I worked for the Rajapaksa family for 17 years, they expelled me after filing court cases. Still, I have two court cases over money laundering charges and misusing government properties. The previous government had filed the most number of cases against me," he said.

While reading out the letter to the media the former MP said his wife received telephone calls from a friendly Sri Lanka Podujana Peramuna (SLPP) MP continuously requesting him to stop helping Sajith Premadasa for the election campaign.

But I did not consider the request, he said. "I held a press briefing at Ambalangoda describing my opinion and the future of the SLFP and SLPP. After that my wife received the telephone call and said the same.

Then I decided to make the complaint to the police for the protection of my wife and my children, he said.
However, politicians have no authority to determine the death of any person. That should be decided by nature, he added.