---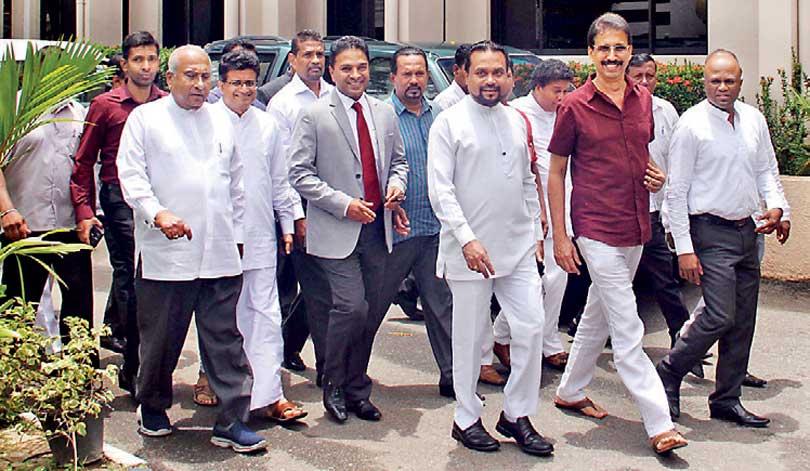 Pic by Waruna Wanniarachchi
Wimal says no change in symbol or party of Mr. Rajapaksa
By Lahiru Pothmulla
The Sri Lanka Podujana Peramuna (SLPP) yesterday made a cash deposit at the National Elections Commission on behalf of its presidential candidate Gotabaya Rajapaksa.
SLPP Secretary Sagara Kariyawasam and a number of opposition MPs arrived at the commission to make the cash deposit.

Speaking to the media, Mr. Kariyawasam said they deposited the cash bond at an auspicious time to ensure the victory of their candidate.

"Our journey is also auspicious. Gotabaya Rajapaksa will rebuild the country and this is one of the initial steps taken towards that goal," he said.
Meanwhile, MP Wimal Weerawansa said there would be no change in the symbol or the party of Mr. Rajapaksa.

"We have already made the deposit. Party leaders of the joint opposition who met on Thursday have decided to finalise the forming of a new alliance aimed at the general election on October 5. The SLFP can join the alliance before or even after October 5 since this alliance is about the parliamentary elections," he said.
Party leaders of the JO have decided to finalise the forming of a new alliance aimed at the general election on October 5