---
Both COVID-19 and racism are killers and contagious and sicken anyone who catches them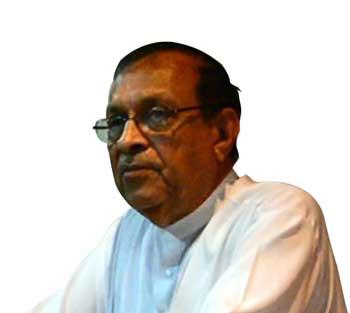 By Yohan Perera
Former Speaker Karu Jayasuriya yesterday said citizens in Sri Lanka should improve their immunity to fight racism just like they improve immunity to fight COVID-19.
"Both COVID-19 and racism are killers and contagious and sicken anyone who catches them. Ironically, we lock down on one, but open floodgates to the other. The only way to save us is to improve immunity to them, as individuals and a nation. Sri Lankan media should responsibly help the recovery," Mr Jayasuriya said.

Mr. Jayasuriya's statement comes amidst the racist sentiments going around social media after a debate which popped up whether religious rituals should be allowed when performing last rights of those who succumb to the disease or whether to follow the advice of medical experts.
Mr. Jayasuriya's statement comes after a debate which popped up whether religious rituals should be allowed when performing last rights of those who succumb to the disease