---
Police, Army assure no threats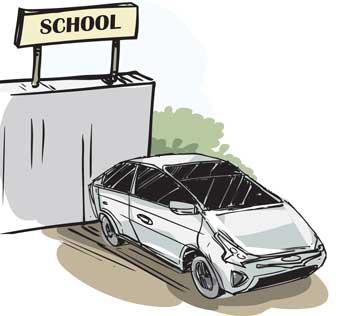 By Darshana Sanjeewa Balasuriya
The Army yesterday urged the general public to cooperate with Security Forces and verify baseless rumours by contacting them, without resorting to panic following the incidents at Mattakkuliya and Gampaha.
Army said that due to rumours and misinformation which had spread claiming that bombs have been placed near a Church at Modera, Colombo 15 and a school in Gampaha, the Bomb Disposal Squads of the Army, together with Police last morning rushed to those respective areas.

However, later they found the alert was a hoax and had no basis.

Police said that students and the parents panicked last morning when they found an abandoned car in the vicinity of a Church and a school in Mattakkuliya.
The unidentified car which caused the panic was later removed, the Police said. Investigation revealed that the owner of the car had left the car in that spot last night due to an engine failure.

The army urged to contact 011 4055105 / 011 4055106 the Army Headquarters and verify these types of rumours without resorting to panic.
The unidentified car which caused the panic was later removed