---
Azath Salley had publicly pronounced that he did not respect the law of the country
These comments are very serious and pose a big challenge to the public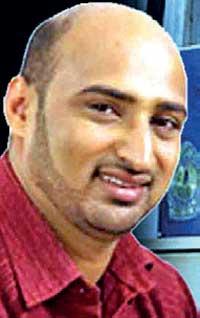 By Sheain Fernandopulle
Propaganda Secretary of National Freedom Front (NFF) MP Mohamed Muzammil yesterday requested the IGP C.D. Wickramaratne to conduct a probe with regard to comments made by former Governor of Western Province Azath Salley challenging the law of the country.
Addressing a media briefing, Mohamed Muzammil said that Azath Salley had publicly pronounced that he did not respect the law of the country but only respected and welcomed the Muslim law.

"These comments are very serious and pose a big challenge to the public and people who express views against extreme ideologies," he said.

"There cannot be different laws to people living in one country irrespective of the religion, cast and race. One law in the country is not a barrier to maintain people's traditions and customs,"Mr. Muzammil stressed.

He also said Islamic extremists had come into such position by publicly challenging the law of the country and requested the IGP to initiate a probe against Mr. Azath Salley.