---
It was not done on my request. I do not want such publicity and I do not like it either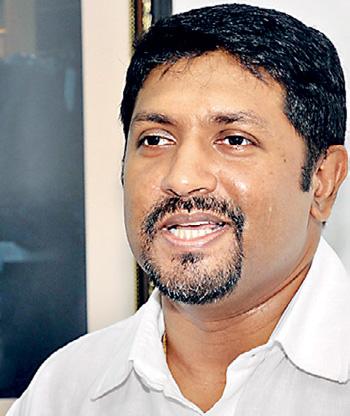 By Ajith Siriwardana and Yohan Perera
Defence State Minister Ruwan Wijewardene said yesterday that he was not the politician involved in the incident where some motorists in Colombo expressed their protest after being forced to stop for VIP movements by honking their vehicle horns.
He told parliament that he inquired about it from the IGP and was waiting for his response.

"I inquired about it from the IGP to ascertain who was the politician involved. He told me he would check CCTV footage and inform me but I have not been informed so far," he said. He said this in response to a statement made by JVP leader Anura Kumara Dissanayake that minister Wijewardene's name had emerged as the politician involved in the incident. MP Dissanayake also said that Mr. Wijewardene was said to have used a large entourage of security personnel accompanying him in a massive motorcade in Minuwangoda.
Minister Wijewardene said he never requested for such a motorcade and added that it had been organised without his knowledge.

"I went there to take part in a discussion held at the Minuwangoda divisional secretariat on the security situation in the area. A motorcade had been organised to welcome me. It was not done on my request. I do not want such publicity and I do not like it either," he said.
I inquired about it from the IGP to ascertain who was the politician involved