---
The government is hopeful it will receive enough stocks to inoculate those who received the AstraZeneca vaccine as the first jab
Those vaccinated with AstraZeneca vaccine as the first jab need to be given the same for the second dosage as vaccines cannot be mixed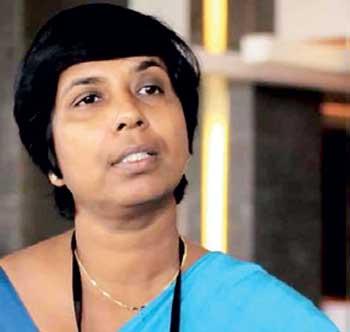 By JAMILA HUSAIN
The public cannot choose the Coronavirus vaccine they want and instead must go with what is given to them, State Minister of Primary Health Care, Epidemics and COVID Disease Control, Sudarshini Fernandopulle told Daily Mirror yesterday.
Sri Lanka has so far used the AstraZeneca Covishield vaccine while stocks of the Chinese Sinopharm vaccine are currently in Sri Lanka awaiting clearance to be used on locals.

Fernandopulle said that the Sputnik V vaccine purchased from Russia is scheduled to arrive in Sri Lanka soon. Asked by Daily Mirror if the public have a right to choose what vaccine they want to use, Fernandopulle said this was not an option as yet.

She also said the government is hopeful it will receive enough stocks to inoculate people who received the AstraZeneca vaccine as the first jab as they had to be given the Astra Zeneca for the second dosage as vaccines could not be mixed.

Fernandopulle noted that while the first dose was given over a period of three months, it was decided to give the second dose after 12-16 weeks from the day the first dose was given. The government meanwhile yesterday commenced the process to give the second jab, first to frontline workers, using around 350,000 doses currently in hand. The State Minister said the government is confident it will receive the balance 600,000 doses required to give the second jab.
Government is confident it will receive the balance 600,000 doses required to give the second jab