---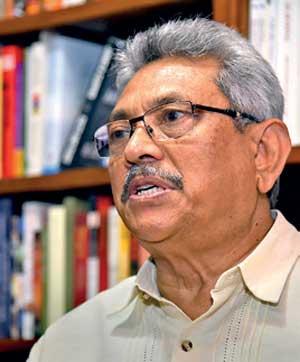 By Kelum Bandara

A constitutional expert said yesterday that there was no barrier for President Gotabaya Rajapaksa to hold the Defence portfolio.
Making his remarks on the matter to the Daily Mirror, constitutional lawyer Manohara de Silva said the Constitution clearly states that the executive power of the people, including defence should be exercised by the President. Also he said the President is the Head of the Cabinet.

Therefore, it was nonsensical to say that the President could not hold that portfolio, he added.