---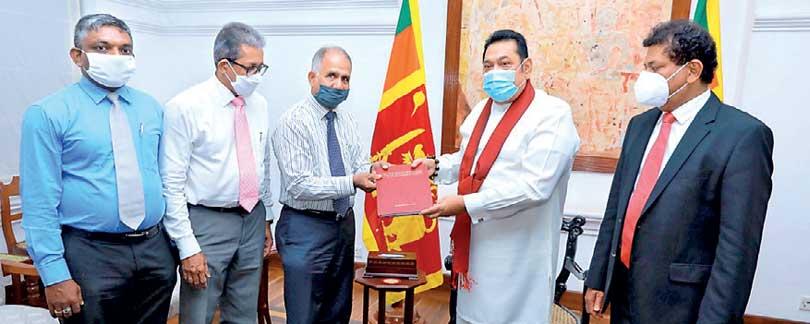 It recommended to submit the amendments in the 'Port City Act' to Parliament in order to get them approved
By Lahiru Pothmulla

The eight-member committee appointed to review the Colombo International Financial City or the 'Port City', handed over its final report consisting of recommendations to Prime Minister Mahinda Rajapaksa, the Prime Minister's Media Division said yesterday.
Recommendations have been made in the report to proceed with the project in an effective manner after studying the programmes it has already implemented.

Committee Chairman M. M. C. Ferdinando said they had also recommended to submit the amendments in the 'Port City Act' to Parliament in order to get them approved.

He said according to the initial project plan launched under the then President Mahinda Rajapaksa, 233 hectares were planned to fill of which 108 hectares were to be given to the investor; 62 to the government and 63 as public spaces. The invest was USD 1.4 billion.

"With the decision of the Yahapalana Government to suspend the project, the investors asked for a sum of USD 143 million as compensation. Instead of compensation, the government gave an additional 5.1 hectares to the investor so that they will have 113 hectares," he said.

He said the project was a good platform to attract investments into the country and that once the recommended draft legislature was given approval, the investors would be able to conduct their businesses in the investment zone without any obstacle.

A copy of the report was handed over to Prime Minister's Secretary Gamini Senarath. The other members of the committee including Nihal Jayawardane PC, Dr. Priyanga Dunusinhe, D. S. Jayaweera and Nalaka Jayaweera were also present at Temple Trees Wednesday evening when the report was handed over.
They had also recommended to submit the amendments in the 'Port City Act' to Parliament in order to get them approved