---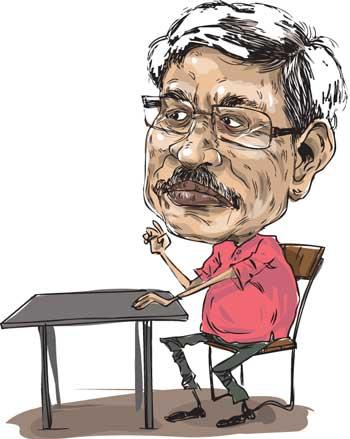 By Lahiru Pothmulla
President Gotabaya Rajapaksa yesterday said the people wanted a leadership to set the country, which was on a wrong path, on the correct path but not a person called Gotabaya Rajapaksa at the last presidential election.
Therefore, he said he would commit his best to identify and understand the issues of the people and to deliver solutions to them. President Rajapaksa expressed these views at the Youth Conference of the Sri Lanka Podujana Peramuna which was held at Temple Trees.

He said as a government, they always try to have an understanding about the ideas, requirements, needs and opinion of the people. "You elected me not because there was a requirement of a Gotabaya Rajapaksa. I know that clearly. Not all from the 22 million of population in this country can become the President. This time, I was elected. I understand this. I should always keep that in mind when developing the country. That's why I try my best to understand your needs and to find solutions to issues within this short period of time," the President said.

He said the support of the public servants was needed in finding solutions to the plights of the people and added that people could vote the leaders out if that didn't happen.
"We should understand this as well. People don't want to keep a Gotabaya Rajapaksa in power forever, or ministers for that matter. What the people want is for us to understand their requirements and needs and to take the country forward,' he said.

Prime Minister Mahinda Rajapaksa, Ministers Mahinda Yapa Abeywardane, Dullas Alahapperuma, Bandula Gunawardana, Dilum Amunugama and Indika Anurudda were also present at the event.