---
'Buduputh Suraksha Health Insurance'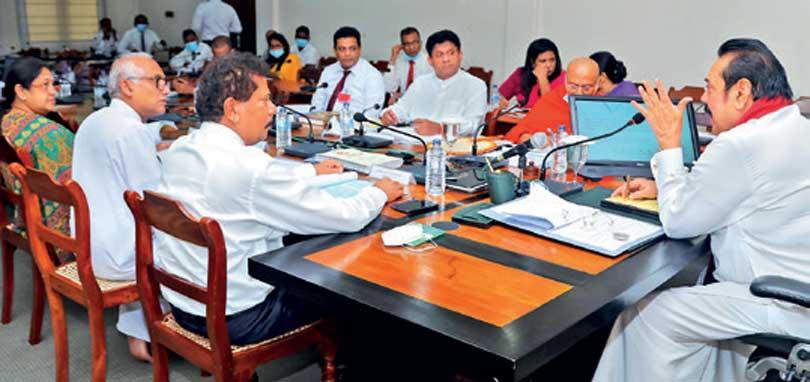 The pm instructed to initially donate Rs. 40 million from the Buddha Sasana Fund
Prime Minister Mahinda Rajapaksa yesterday instructed to commence the "Buduputh Suraksha Health Insurance" programme which covers 15,000 Buddhist monks, from October 01, 2020.
Prime Minister Mahinda Rajapaksa gave the instructions while addressing the 84th Board of Officials meeting of the Buddha Sasana Fund which was held at Temple Trees, the Prime Minister's Media Division said in a statement.
Accordingly, the Prime Minister instructed to initially donate Rs. 40 million from the Buddha Sasana Fund to the Buduputh Suraksha Health Insurance Programme.
In addition, the government will contribute Rs. 50 million to the Health Insurance Programme.
The Prime Minister also instructed to take necessary steps to improve this Insurance Programme.
Following the instructions of the Prime Minister, it was decided to bring the age limit of paying medical fees and providing care for monks above the age limit of 90 years from previous 100 years of age.

"The number of scholarships given to novice monks for a period of three years will be increased from 800 to 1,500 and the scholarship amount from Rs. 750 to Rs. 1,000. The amount of Rs. 100,000 given for the sanitation of temples with less facilities will be increased to Rs. 150,000 as per a special request of Ven. Dr. Diviyagaha Yasassi Thera," the statement said.

Meanwhile, it has also been decided to upgrade 20 novice Bhikku institutions island wide and to launch language learning programmes (especially Tamil) for monks.
It has also been decided to upgrade 20 novice Bhikku institutions island wide and to launch language learning programmes (especially Tamil) for monks