---
Government did not seem to adhere to advise of the experts within its own camp
Things have got messed up as the right person has not been assigned for the job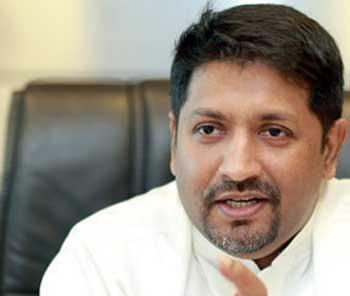 By Yohan Perera
Government should seek the assistance of Virologists and other experts who are in the Parliamentary group at this moment to overcome the COVID- 19 pandemic, UNP Deputy Leader Ruwan Wijewardene said.
Mr. Wijewardene who made a special statement said the government did not seem to adhere to advise of the experts within its own camp. " Things have got messed up as the right person has not been assigned for the job," he said.

" The request made by former Prime Minister Ranil Wickremesinghe to prepare a legislation with new laws to overcome the pandemic situation, has also been turned down," he added.

" Future generations are going to be affected by the sea pollution that had taken place following the debacle of the Xpress Pearl Ship according to experts. Even a child understands that fire caused by Nitric Acid cannot be doused by water. The remarks expressed by monks who were responsible for bringing this government to power, bear testimony for the present status of the government," he also said.
The request made by former Prime Minister Ranil Wickremesinghe to prepare a legislation with new laws to overcome the pandemic situation, has also been turned down