---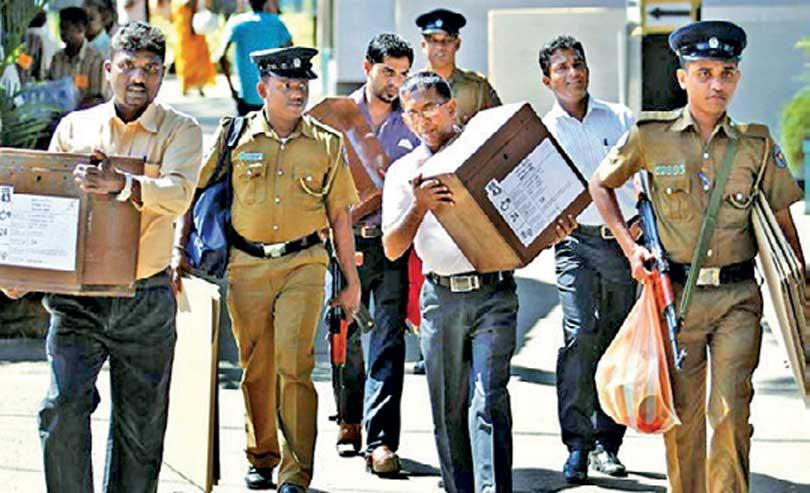 Military to be deployed together with police
By Darshana Sanjeewa Balasuriya
More than 69,000 police officers would be deployed for election duties in addition to the STF and Intelligence personnel, Senior DIG in charge of Elections Priyantha Weerasuriya said yesterday.
He said more than 10,500 Civil Security personnel would also be deployed in the election duties and that military assistance would also be sought for the security of police stations in the Northern and Eastern Provinces.
"The military personnel will be stationed in places where the police had been stationed as the police personnel will be assigned for election duties," he said.

The Senior DIG said that at least 3,069 police mobile patrol units will be deployed on the Election Day covering all polling stations and counting centres and roadblocks will also be established.

Stating that no major violent incidents were reported, the Senior DIG said fewer complaints and incidents of election law violations were reported during the pre-election period when compared to the 2015 general election.
"Incidents of burning houses or vehicles and fatal incidents were not reported during the pre-election period," he said.