---
It was revealed that at present about 15,000 PCR tests were being conducted daily in the country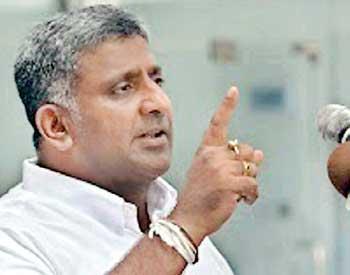 By Darshana Sanjeewa Balasuriya
It has been decided to increase the number of PCR tests conducted daily in the country to identify Covid-19 infections, Tourism Minister Prasanna Ranatunga said.
He said that steps will be taken to expedite to bring the Sri Lankans stranded in overseas and to ensure that tourists visiting the country were not infected with Covid-19.

The decision was taken at a special discussion held at the Ministry yesterday with Tourism Minister Prasanna Ranatunga and representatives of the Tourism Development Aday uthority, the Department of Health and officials of the private hospitals.

Minister Ranatunga requested the health authorities to increase the number of PCR tests currently being conducted in order to bring back more Sri Lankns workers and to bring tourists into the country.
It was revealed that at present about 15,000 PCR tests were being conducted daily in the country by the Health Ministry. In addition, the private sector also were conducting at least 3,000 PCR tests daily.

As the airport was expected to officially open at the end of next month and commercial operations were expected to commence, the Minister said that the number of PCR tests should be increased.

Accordingly it was decided to increase the number of PCR tests on Sri Lankans arriving from overseas and tourists by 3,000 tests.

Minister Ranatunga emphasised that Sri Lankans living abroad should be given priority in that regard.
" Our main goal is to bring Sri Lankans in overseas and while bringing them in, we hope to revive the collapsed tourism industry as well," he said.
Minister Ranatunga emphasised that Sri Lankans living abroad should be given priority in that regard