---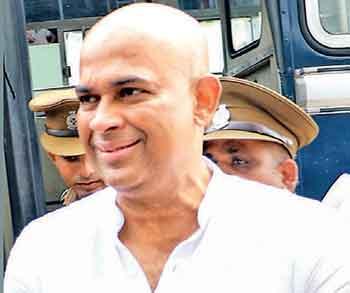 By Yohan Perera and Ajith Siriwardana
UNP MP Ranjan Ramanayake yesterday said none of his phone recordings/conversations tabled contain unparliamentary language.
Raising the issue in Parliament, Mr. Ramanayake said media had reported that some MPs have mentioned that these recordings contain unsuitable language during a discussion about allowing MPs access to these recordings on Tuesday.

"The language of these recordings are also pointed as a reason for barring MPs access.

"However none of the recordings I tabled contain vulgar language. There are two recordings with Prime Minister Mahinda Rajapaksa, one with former President Maithripala Sirisena, State Minister Dayasiri Jayasekera and wives of Mahindananda Aluthgamage and Wimal Weerawansa. Will the Presidents tolerate if I used filth during my conversations with them? he questioned. Speaker Karu Jayasuriya assured that he would look into the matter. The actor-turned politician added that people of the country need to listen to the recordings so that they know the behaviour of those they voted into power.

"The Prime Minister said a commission needs to be appointed to look into these recordings. I am also counting my fingers until that happens."MP Ramanayake added.