---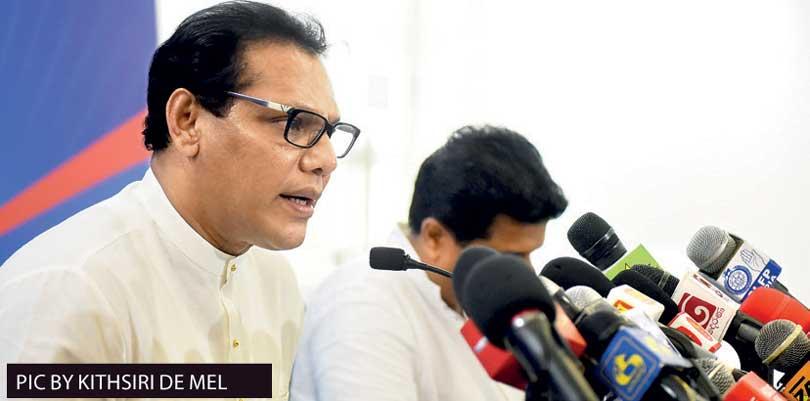 By Sandun A. Jayasekera
In a shocking exposure, General Secretary of the SLFP, Dayasiri Jayasekara yesterday revealed that none of the Police vehicles have full insurance, revenue licence and vehicle emission test certificates .
He added if anyone had met with an accident involving a police vehicle, the compensation has to be paid by the police driver. "This is appalling indeed, but true. Some poor policemen pay compensation to accident victims during their entire service until retirement, as the vehicle involved in the accident has no third party insurance," Mr. Jayasekara said.

Addressing the weekly news briefing at the party office yesterday, Mr. Jayasekara said not only for the police cars or jeeps but for the motor cycles the situation was same.

"Hundreds of high speed motor cycles have been imported recently on the intervention of President Maithripala Sirisena at a cost of Rs. 3.5 million each. It is a big risk for motorists and other road users when policemen ride these motor cycles without necessary documents," he added. Mr. Jayasekara alleged that the government has deliberately delayed to give service promotions to 31,541 cops - both men and women - ignoring the recommendation of the Police Commission and the approval of the President. "The government is in a move to give these promotions as a bribe aimed at the forthcoming Presidential polls," MP Jayasekera said.