---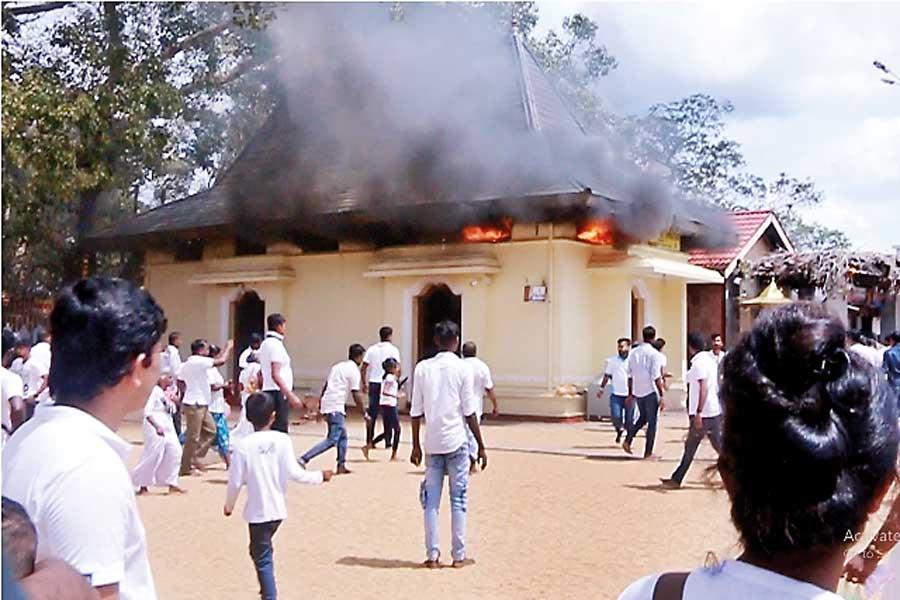 By K.D. Devapriya
A man who self immolated inside the ancient Kiri Viharaya which is situated in the Kataragama Devalaya premises, succumbed to his burn injuries later.
The Kapu Mahattayas or the lay priests and the devotees tried to save him by throwing water on him initially.

The fire caused minor damage to the walls and the paintings inside the roof of the Viharaya.

The man who had been identified as Abeysinghe Liyanaarachchige Sumanasiri of Ranminitenna, Kataragama had poured petrol on himself inside the Kiri Viharaya and set ablaze himself . He was first admitted to the Kataragama District Hospital and later transferred to the Debarawewa Base Hospital.

The fire that spread to the building was doused by the employees of the Devalaya using the water bowsers of the Devalaya.

The incident has not and would not in any way hinder the activities of the Devalaya, Chief incumbent of the Kataragama Kirivehera Raja Maha Viharaya Ven. Kobawaka Dhamminda Thera said.